Definition
purpose-built backup appliance (PBBA)
A purpose-built backup appliance (PBBA) is a standalone disk-based storage device that is configured and optimized for storing backup data. Such a device can either be a target for data coming from a backup application or have the backup software tightly integrated into the hardware, called an integrated backup appliance. As a storage device primarily for backup data, a PBBA typically includes features such as deduplication, compression, encryption, automated setup and maintenance, and redundant hardware components.
A purpose-built backup appliance runs its own, backup-related workloads without impacting other servers. Because it is a separate device dedicated only to those workloads, it does not take resources away from devices handling active storage or applications. Many purpose-built backup appliances also easily integrate with existing architecture and feature centralized consoles to simplify the backup process, even when multiple appliances are involved.
Purpose-built backup appliances are used for data protection and disaster recovery (DR). By having a device focused solely on backup, a business is better able to restore and recover after malware attacks, natural disasters and hardware failures.
Configurations/options
Purpose-built backup appliance systems, whether they are singular storage devices or disk arrays, are turnkey, as in ready for immediate use. Plug-and-play by design, a PBBA is easy to configure such that it can be added to any existing IT infrastructure.
Typically, a purpose-built backup appliance would be set up as a target for backup data, with backup software running on a host server to schedule backups, initiate data transfers and automate restores. In the case of an integrated backup appliance, that software is already built into the backup hardware.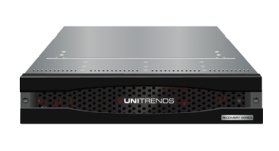 A purpose-built backup appliance can also be deployed as a gateway device between backup software and cloud storage. Similar to how virtual tape libraries allow interface between tape and disk, PBBAs used as cloud gateway devices can allow writing to the cloud by presenting cloud storage as if it were a local disk.
While smaller businesses can get by on a single appliance with a suitable storage capacity, midmarket or enterprise-sized organizations might use several dedicated appliances to share resources and workloads. The newer generation of appliances can be clustered into one storage pool, instead of serving as a series of standalone repositories.
Relevant technologies
Purpose-built backup appliances are more than just repositories for backup data. They typically have storage and data protection capabilities that increase efficiency and security.
Protects data at rest from data breaches.
Creates backup data copies to or receives copies from remote sites for DR.
Removes redundant files in backup data to save space.
Removes redundant data within individual files.
Market trends
Initially, purpose-built backup appliances were replacements for tape storage. Many organizations switched to disk-based appliances over the past two decades, and the PBBA market enjoyed strong, fast growth that remained steady through 2016. The PBBA market has declined since then, and in a report published by IDC in September 2017, worldwide PBBA revenue was down 16.2% from the previous year.
That same IDC report attributes the decline to customers and vendors turning to other storage and backup technology. The market has shifted toward the cloud, or at least toward hybrid systems. Many businesses are moving away from completely hardware-based, on-premises purpose-built backup appliance systems.
Prominent vendors
EMC (now part of Dell) acquired data deduplication pioneer Data Domain for $2.1 billion in 2009, and the Dell EMC Data Domain platform remains the disk appliance market leader. Backup software leader Veritas moved into the appliance market in 2010 with its NetBackup Appliance, selling mostly to its long-time software customers.
Other backup software vendors have also started selling integrated PBBAs, including Arcserve, Asigra and CommVault. Other purpose-built backup appliance vendors include ExaGrid, IBM, Oracle, Quantum and Unitrends. Well-funded startups Cohesity and Rubrik emerged in 2014 with scale-out appliances that go beyond backup and recovery to manage all secondary data.
This was last updated in
September 2018
Continue Reading About purpose-built backup appliance (PBBA)