Evaluate
Weigh the pros and cons of technologies, products and projects you are considering.
MS Releases Open Source Win3.0 File Manager
Late last week, Craig Wittenberg released source code for a slightly updated version of the old Windows File Manager on Github. "How old?" you ask. According to Tom Warren at The Verge, we're talking almost 28 years ago. Circa-1990, Windows 3.0 vintage. I learned this courtesy of Shawn Brink at TenForums.com this morning. He even includes a download link in his piece "Microsoft open sources original File Manager from 90s for Windows 10." Just for grins I downloaded a copy, unpacked the zip file, and fired it up. It runs pretty well. So, when MS releases open source Win3.0 File Manager code, it even works!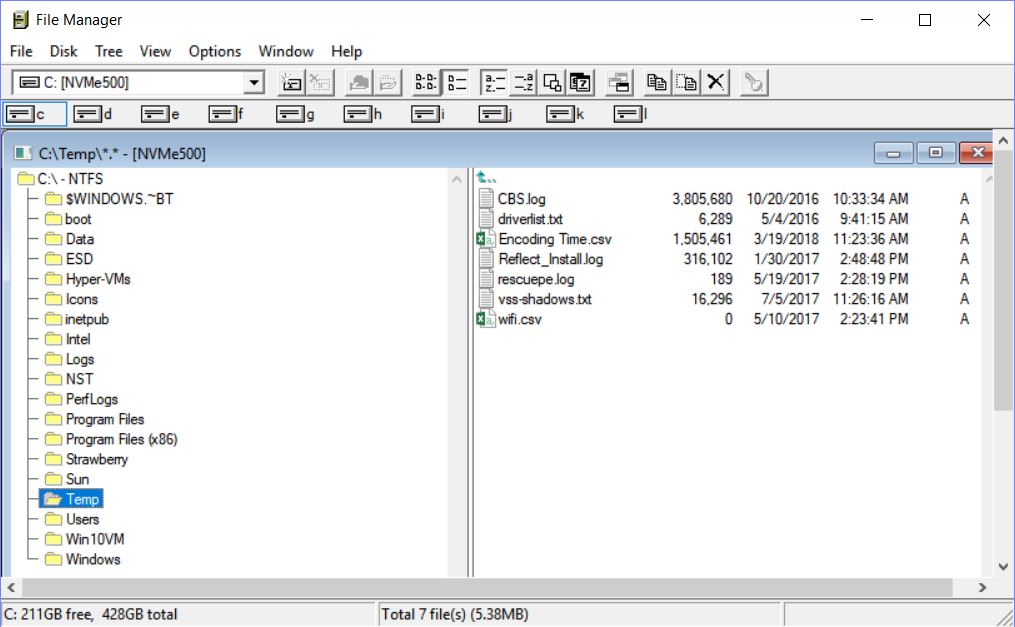 Blast from the Past: Looks hauntingly familiar, and runs pretty fast, too.
If MS Releases Open Source Win3.0 File Manager, What Makes It Work?
According to Wittenberg's note on Github:
Winfile.exe depends on the VS 2015 C++ runtime; you can download that from
https://www.microsoft.com/en-us/download/details.aspx?id=48145
Interestingly, Peter Bright at Ars Technica observes that the public release version is for x86 (32-bit) Windows. He revisited the source code and cleaned up some minor issues he found to create a version that also builds in 64-bit mode. The 32-bit version runs just fine, though, even on 64-bit machines. I've included a screen cap from my production PC's desktop to prove it. Be aware that you have to double-click entries inside File Manager to make things happen. Just like in the old days.
The Open Sourcing of Windows … 3.x?
This raises the very interesting question of what else from Uncle Bill's closet might start showing up on Github. I can't wait to see what other old stuff starts seeing the light of day. This could get interesting!