Victoria - Fotolia
Microsoft redirects to Edge as IE nears end of life
Microsoft will force some sites to open in Edge instead of IE, another sign the browser is nearing its end of life. Enterprise users must adapt, experts say.
By the end of the month, Microsoft will force some sites to open its latest Edge browser instead of Internet Explorer as IE nears the end of its life.
Microsoft said an IE user who goes to a site deemed incompatible would see it open in the Edge browser, assuming both browsers were on the person's computer. The change affects such sites as Microsoft Teams, Facebook, YouTube and Google Drive.
While there are ways for IT professionals to disable the redirection, industry observers said the change illustrates Microsoft's determination to sunset IE. Enterprises reliant on applications that run on only that browser should consider alternatives.
"The time for using Internet Explorer, as an enterprise, has passed," said Gartner analyst Fintan Ryan.
Redirecting from IE
Microsoft said the change would start with Microsoft Edge Stable version 87, scheduled for release around Nov. 19. Upon redirection from an incompatible site, users will see a one-time notification, telling them why the switch is being made and asking them to move their browsing data and preferences to Edge.
Microsoft noted several ways in which IT professionals could control the redirection through group policies. For example, they could stop the browser helper object that enables the switch from installing or disable the Edge browser setting that allows IE to open sites in Edge.
As the redirection requires Edge's presence, those working on systems with only IE installed will not deal with the switch. Recent Windows 10 updates, though, have automatically installed Edge onto computers.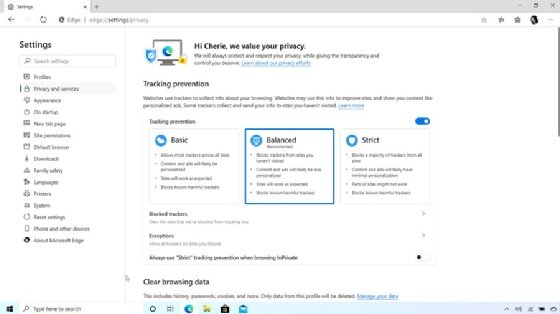 A coming sunset
In August, Microsoft announced that its 365 business apps would eventually stop working with IE. The first to stop supporting the browser will be Teams on Nov. 30. The remainder will end support on Aug. 17, 2021.
Microsoft launched a new version of Edge, based on Google's Chromium code, this year. Edge has a 2.6% share of the browser market, while IE is at 1.2%, according to StatCounter.
Microsoft has tried to help companies that run software on IE by including an "IE mode" within Edge.
The mode uses IE 11's code, instead of Chromium code, to open sites in Edge.
Also, Microsoft will continue sending IE security updates throughout the Windows 10 lifecycle.
"Internet Explorer has been on life support for Microsoft for a long period of time," Ryan said. "That has allowed a lot of enterprises to not upgrade their applications."
The majority of Gartner clients report using IE 11 and Chrome with their applications, Ryan said in a report. He recommended that organizations move past IE to support Chrome and at least one other browser to ensure continued compatibility.
Eventually, enterprises will have to migrate to a new browser for their apps, Ryan said. If an application is so outdated as to require IE to run, it is likely old enough to pose a security risk.
Dig Deeper on Application management