sdecoret - stock.adobe.com
Intel promotes new computing era with AI PC
Intel says its upcoming Core Ultra will help lead personal computing to the AI PC era by making AI processing a mainstream task on PCs, like office productivity and video editing.
Before the end of the year, Intel plans to join rival AMD with a computing platform to transform the Windows PC into an AI machine.
Intel unveiled its Core Ultra platform this week, combining within a single system on chip (SOC) a CPU, GPU and the Intel AI accelerator neural processing unit (NPU). The three-in-one SOC, set for release Dec. 14, will go up against AMD's Ryzen 7040 Series processors launched this year.
Both platforms will bring AI processing to the Windows 11 PC, allowing the computers to process AI software locally or collaborate with a cloud-based generative AI service. Processing AI directly on the PC can help enterprises maintain data privacy, a concern for companies feeding data to AI software that's powered by large language models (LLMs) running in the cloud.
Intel CEO Pat Gelsinger said he believes AI will launch a new PC era, like the introduction of Wi-Fi that eventually shifted computing from the desktop to mobile devices.
We see the AI PC as a sea change moment in tech innovation.

Pat GelsingerCEO, Intel
"We see the AI PC as a sea change moment in tech innovation," Gelsinger said in unveiling the Core Ultra at Intel's Innovation 2023 conference in San Jose, Calif.
The new technology, available in PCs either late this year or early next year, will likely drive significantly higher PC sales by early 2025 after software makers leverage the platform in large numbers, said Bob O'Donnell, founder and chief analyst at Technalysis Research.
"In terms of the evolution of the market, [2024] is going to be a hugely important year for PCs because of AI," O'Donnell said.
The PC market could use energizing. IDC expects shipments to fall 13.7% year over year in 2023, as consumer and business demand remains tepid. The analyst firm predicts a 3.7% increase in shipments next year.
Intel built Core Ultra, codenamed Meteor Lake, to make AI processing a mainstream task on PCs, similar to gaming, office productivity and video editing. What makes the new capability possible is Intel's NPU and its unique component packaging.
Intel's packaging capabilities allowed it to take components manufactured by companies with different chip fabrication technologies and bring them together in a single SOC. Also, Intel used a technology called Foveros to stack the multiple processing units.
Overall, Core Ultra contains more cutting-edge technology than Intel has ever released in an SOC at once, O'Donnell said. It surpasses Apple processors, which do not have an AI accelerator, and runs more software than AMD's Ryzen. However, both advantages are likely to be short-lived.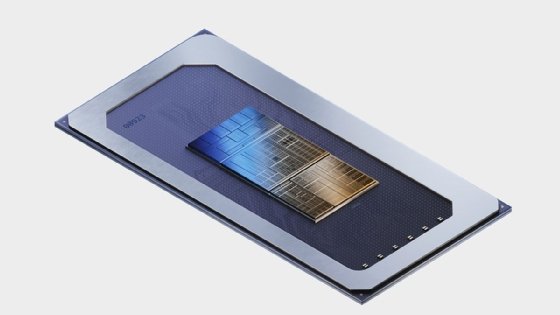 At Innovation, Intel highlighted software that runs on Core Ultra. Rewind AI, a maker of personalized AI for Apple devices, used Intel's OpenVINO toolkit to modify its software for the Intel platform. The free toolkit is for developers deploying deep learning models on Intel hardware.
Rewind's software records everything done on a computer and makes the information searchable. The application also performs tasks such as drafting emails and summarizing research and auto-recorded meetings. It also includes a chatbot for answering questions.
Co-founder and CEO Dan Siroker demonstrated how Rewind could run on a PC and perform tasks using OpenAI's GPT-4 LLM in the cloud. However, Siroker also showed the AI software performing tasks locally without an internet connection, keeping all data on the PC.
Running an AI engine locally without sharing data with a cloud service will attract enterprises, O'Donnell said. Also, Microsoft will likely use Intel's NPU to run Copilot, the company's AI assistant for 365 business applications and services.
In early 2024, Qualcomm plans to release an Arm-based PC processor called Oryon, competing with the latest Intel and AMD chips. Qualcomm built Oryon on technology from the company's $1.4 billion Nuvia acquisition in 2021. The startup designed high-performance processors for computing-intensive tasks, such as AI.
However, most business and consumer software runs on the x86 platforms from Intel and AMD, so it's unclear how much traction Oryon will gain in the PC market, analysts said.
Antone Gonsalves is networking news director for TechTarget Editorial. He has deep and wide experience in tech journalism. Since the mid-1990s, he has worked for UBM's InformationWeek, TechWeb and Computer Reseller News. He has also written for Ziff Davis' PC Week, IDG's CSOonline and IBTMedia's CruxialCIO, and rounded all of that out by covering startups for Bloomberg News. He started his journalism career at United Press International, working as a reporter and editor in California, Texas, Kansas and Florida. Have a news tip? Please drop him an email.