Evaluate
Weigh the pros and cons of technologies, products and projects you are considering.
Five Microsoft Windows 10 features to know in the enterprise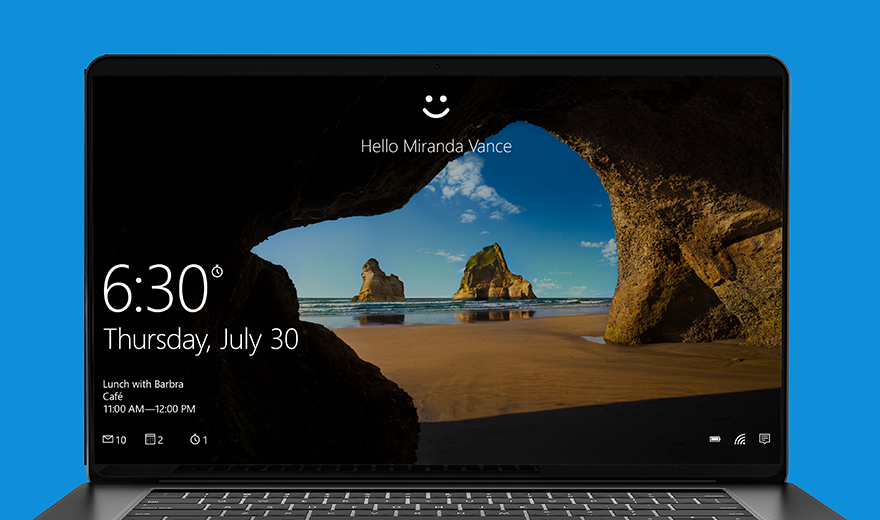 Visual Editor:
Sarah Evans
For organizations that require strong authentication for their users, Windows 10 offers Windows Hello for Business.
With Microsoft Windows Hello, IT can enforce two-factor authentication or, hardware permitting, various biometric authentication factors including fingerprint, iris and facial recognition. Using a biometric factor -- to go along with a typical password -- dramatically decreases the risk of breaches from weak passwords and phishing. Biometric data doesn't enter the company network and is encrypted on the device itself to ensure hackers cannot access it.
To take advantage of the Microsoft Windows 10 features for authentication, users' devices must have hardware to match the Windows Hello for Business authentication method IT chooses. A typical laptop or PC camera can perform iris scanning, and many endpoints have built-in scanners for fingerprint authentication.
For facial recognition, however, Windows Hello for Business requires a 3D infrared camera; this technology is atypical for most endpoint devices. Facial recognition technology might be a worthwhile investment for executives and other key users to improve security, but for the typical enterprise user, a fingerprint or iris scan should suffice.
View All Photo Stories