Get started
Bring yourself up to speed with our introductory content.
DevOps capabilities vary widely by industry vertical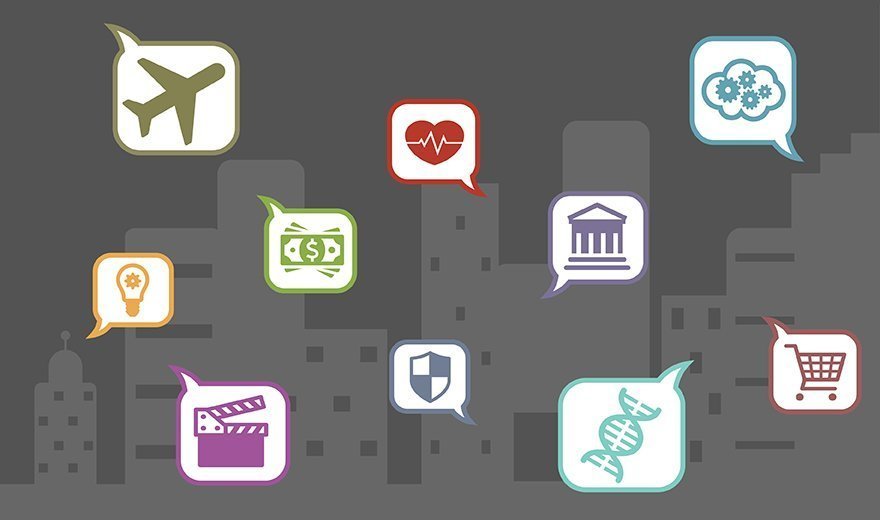 Visual Editor:
Megan Cassello
As DevOps filters into mainstream enterprise IT, not all vertical markets are represented equally in the movement.
DevOps maturity varies according to the business sphere that companies occupy, and some are constrained by the characteristics of their markets -- from heavy regulation in the financial services and life sciences industries to stifling technical debt in the retail and media and entertainment sectors. Other markets, such as healthcare and transportation, face unique cultural challenges to bringing a DevOps mindset to the software development process.
However, make no mistake, analysts and IT pros who have achieved DevOps maturity agree: The philosophy of increased IT automation and collaboration between development and operations -- which, in some industries, are no longer separate groups at all -- is here to stay.
"Consumers, empowered by rich software interactions with access to internet resources, have never had more power or choices," wrote Forrester Research analysts in their report "The State of DevOps Industry Adoption for 2016 -- Where's the Heat?"
"When consumers have more choices, organizations differentiate themselves by delivering innovative products and services," the Forrester analysts added. "Doing so requires organizations to deliver applications and related services at faster rates, which leads to quicker DevOps adoption."
DevOps practices can be more easily adopted in greenfield settings, such as software as a service startups, but they aren't just for new companies. Traditionally stodgy financial services companies have explored DevOps transformations due to disruptive financial technologies companies invading their markets. Firms such as Liberty Mutual Insurance in Boston, founded in 1912, see the appeal of greater speed to feedback. Even government and intelligence agencies are working within tight security constraints to become more agile organizations.
SearchITOperations spoke with IT practitioners, industry experts and DevOps pioneers representing each of the vertical markets described above to assess the state of DevOps adoption in ten major U.S. industries. What follows is a tour of those market spaces in the early days of mainstream DevOps in 2016.
View All Photo Stories