ake78 (3D & photo) - Fotolia
T-Mobile 5G progresses, Samsung intros 5G tablets
This week's 5G news includes T-Mobile 5G taking a significant step forward, Samsung releasing tablets and Intel and VMware joining forces on network infrastructure.
Carriers and tech companies are progressing with 5G initiatives, despite the pandemic and no endgame for enterprise products or services uniquely designed for the next-generation wireless networks.
This week's 5G-related announcements included the launch of a standalone T-Mobile 5G network that doesn't depend on current LTE wireless technology. Intel and VMware unveiled a partnership for providing carriers with 5G infrastructure, while Samsung introduced the first U.S. tablets to support 5G.
The activity highlights how optimism over 5G's potential as a transformative technology hasn't waned in the tech industry. That gung-ho attitude is driven in part by customer expectations that 5G will dramatically alter business operations.
A recent Deloitte survey of 415 IT and line-of-business executives in the United States found that 76% believed 5G would become a "critical" networking technology for their companies in three years. Also, 86% expected emerging wireless technologies -- 5G and Wi-Fi 6 -- to significantly change how their organizations do business.
Those high enterprise expectations are driving carriers forward. T-Mobile launched a nationwide network based on a 5G Packet Core architecture that doesn't depend on current 4G technology. Having a 5G core is critical because without it, carriers can't deliver services beyond higher speeds.
A 5G-only network provides ultra-reliable low-latency connectivity that makes game-changing enterprise services possible. Examples include autonomous vehicles and remote surgery.
T-Mobile, which acquired Sprint on April 1, said the rollout of its standalone architecture included adding 2,000 cities and towns to its 5G network, bringing the total to more than 7,500. While the latter number represents progress, it's less than 40% of all the incorporated cities, towns and villages in the U.S.
To date, all the 5G development underway by T-Mobile, AT&T and Verizon hasn't delivered anything more than "enhanced mobile broadband," said Michael Finneran, an analyst at dBrn Associates.
"That's it, a pretty short list," he said this week during a 5G talk at the Enterprise Connect virtual conference. So far, carriers have "overpromised and underdelivered" with 5G.
Industry analysts predict carriers will have 5G networks capable of providing enterprise services in a couple of years. However, financial success will depend on whether the devices and services that take advantage of the technology are compelling enough for businesses to buy them.
Meanwhile, tech vendors are trying to cash in on carriers' development work. VMware and chipmaker Intel announced a collaboration on a software platform to run virtualized radio access networks (RAN) for LTE and 5G. A RAN provides connectivity between mobile devices and a carrier's core network.
Other infrastructure companies competing for carrier wallets include Cisco, Erickson and Nokia. Gartner predicts that the 5G infrastructure market will reach $8.1 billion this year, or double the amount in 2019. The overall market for wireless architecture, on the other hand, will decline by 4.4% to $38.1 billion.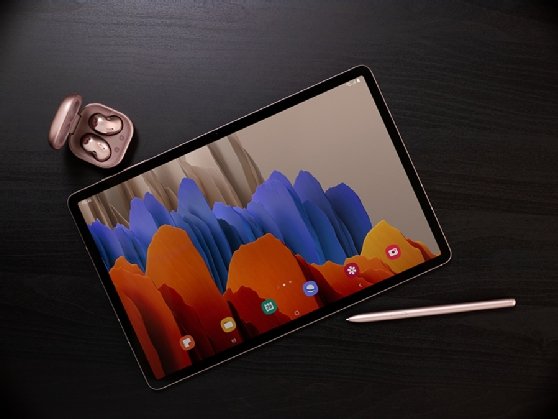 On the 5G device side, Samsung introduced two tablets, the Tab S7 and S7 Plus. The hardware, powered by Qualcomm's Snapdragon 865 Plus processor, will cost $650 and $850, respectively. Samsung plans to release them in the fall.
Samsung also released a refresh of its 5G-enabled Galaxy Note smartphone. The company plans to release the new Galaxy Note20 and Note20 Ultra on Aug. 21 with a price tag of $1,000 and $1,300.
Dig Deeper on Network Infrastructure