Defending the digital infrastructure

AI in cybersecurity ups your odds against persistent threats
AI capabilities can identify and take down cyberthreats in real time but are only part of what your team needs to come out on the winning side of the cybersecurity battle.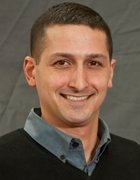 By
At the start of 2020, the cybersecurity landscape was already complicated: Deepfake videos using synthetic identities to commit fraud. Widespread business use of IoT devices creating a much larger attack surface for cybercriminals. Automated credential stuffing and brute-force attacks constantly generating access-based threats to accounts. Ransomware and phishing attacks on the rise. Nation-states threatening intellectual property.
Then came a pandemic that forced millions of workers to become remote employees overnight, driving companies to shift their cybersecurity focus far beyond their own networks.
Securing the remote workforce immediately became the No. 1 priority for CISOs and infosec pros. Remote employees working on personal networks were only left more vulnerable to phishing and other attacks that were already huge problems before most people were working from home.
Reactive cybersecurity is no longer enough to protect sensitive data. In an era where even attacks are automated, infosec is fighting fire with fire and turning to AI in cybersecurity. Artificial intelligence is touching every corner of the cybersecurity world as companies increasingly rely on the technology to fight a slew of threats that continues to grow in a post-COVID world.
One vital way AI improves cyberdefenses is through its analytics capabilities. Modern companies create an avalanche of data every day, and AI capabilities help security teams analyze this data for threats and risky behavior in real time so they can act faster to thwart threats and immediately implement business continuity processes if an attack does occur. Companies also need to be careful about what data they store as privacy laws expand all over the world, and AI tools can limit the amount of data collected to make sure companies remain compliant.
Of course, AI algorithms are only as useful as the humans that create them. For AI in cybersecurity to reach its full potential, infosec pros must understand their role in analyzing AI data to quickly detect nefarious behavior and potential threats.
In this issue, get answers to the big questions in navigating a cybersecurity scene that's only getting more complicated: How does AI-based cybersecurity work in disparate cloud environments? What are the biggest obstacles to securing the remote worker? Where do firewalls fit in in the era of zero trust? How can companies prevent the third-party vulnerabilities that come with IoT use?
Protecting a workforce that is scattered all over the globe from what was already a seemingly endless list of threats pre-COVID will be a huge undertaking for CISOs and infosec pros for the foreseeable future. The AI in cybersecurity techniques and other tools at your disposal will help prepare for the growing number of threats facing modern organizations.
Enjoy this issue, and, when you've finished, try our latest quiz. It will help solidify your newfound knowledge and win you a CPE credit as well.
This was last published in
November 2020
Dig Deeper on Security analytics and automation