cutimage - Fotolia
MemVerge converges memory, storage on Intel Optane DIMMs
MemVerge's converged storage and memory appliance hitches a ride on Intel Optane DIMMs -- a risky strategy that can pay off if Optane DC persistent memory becomes a hit.
Startup MemVerge has emerged with plans to take advantage of Intel's newly launched Optane DC persistent memory modules in its storage appliance.
MemVerge, based in San Jose, Calif., is in the early release phase with an appliance powered by its Distributed Memory Object (DMO) OS. DMO converges dynamic RAM (DRAM), Intel Optane DIMMs and traditional SSDs.
The startup uses DRAM as cache and Intel Optane DIMMs to expand main memory or run low-latency block storage. The DMO distributed software supports APIs for memory and storage, without modifying application logic.
"Everybody wants more memory, but memory is very expensive to use. MemVerge built an operating system that is designed specifically to run in Optane persistent memory," said Eric Burgener, a vice president of storage at IDC. "You basically get a lot more efficiency out of any kind of application that runs on top of Optane."
MemVerge compute is based on two-socket Intel Cascade Lake servers. Each appliance contains up to 6 TB of system memory and 360 TB of raw storage. By default, a single MemVerge appliance runs services out of local memory for data warehouses, in-memory databases and training AI models.
Clustering with remote direct memory access allows 128 nodes of shared memory and storage in a single namespace, although there's a slight performance tradeoff for clustered nodes. A tier of NAND SSDs sits behind the Intel Optane DIMMs to handle applications that need disk access outside of main memory.
When used with Intel's Data Plane Development Kit, the Optane DC devices can serve as a persistent tier for faster application development.
"We are a virtualization layer that offers both storage and memory services to running applications. This is for customers that want a simple deployment experience," said Charles Fan, CEO of MemVerge. "We call it the iPhone for your machine-generated data. We make it easier to operationalize your AI."
Beta shipments will start in June, Fan said, with general availability slated for 2020. A software-only version will be available with qualified x86 servers aimed primarily at hyperscalers, he said.
Intel Optane DIMMs and storage
Intel Optane DC DIMMs are based on 3D XPoint non-volatile memory, which Intel developed in conjunction with Micron. Optane SSDs have been available since 2017, but uptake has been spotty.
Analysts expect Optane DIMMs to close the performance gap between DRAM and NAND flash. They're designed to work only with the latest generation of Intel Xeon Scalable Cascade Lake processors, which Intel unveiled this month.
"We've been anticipating building hardware based on Intel Optane since we first heard about it," Fan said.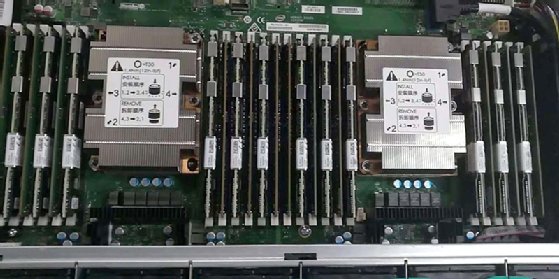 Challenges ahead
MemVerge will have to surmount several challenges to make a go of it, including its reliance on Intel Optane production. Intel has struggled to manufacture 3D XPoint-based Optane in volume at a price that's attractive to enterprise buyers.
"That is a risk, because, basically, you need Intel Optane DIMMs in the system to run" MemVerge appliances, Burgener said.
Storage administrators also need to build or buy a switched fabric. MemVerge uses native TCP and Ethernet, but that won't deliver the performance to meet application service level, Burgener said.
MemVerge didn't disclose pricing or reseller plans.
Fan spent nearly seven years as senior vice president of VMware's storage business unit. He founded MemVerge in 2017 with Jehoshua Bruck, the startup's chairman. The duo previously launched file management vendor Rainfinity, which EMC acquired in 2006.
MemVerge this month closed a $24.5 million Series A round that included funding from Gaorong Capital, Jerusalem Venture Partners, LDV Partners, Lightspeed Venture Partners and Northern Light Venture Capital.
Dig Deeper on Flash memory and storage