Dell EMC, Pure embrace VMware storage innovations
VMware Site Recovery Manager for Virtual Volumes lets customers replicate VMs with Dell EMC PowerMax snapshots. VMware storage management includes Tanzu for Kubernetes clusters.
As it ponders a spinoff of VMware shares, Dell Technologies is merging the virtualization giant's software deeper into its enterprise storage systems.
VMware used VMworld 2020 to release VMware Site Recovery Manager 8.3, which beefs up support for Virtual Volumes (vVols) for managing virtual storage. The new offering spawned several Dell EMC product upgrades to support Kubernetes-based storage orchestration with VMware Tanzu container management. The focus is to ease VMware storage management for modern cloud infrastructure.
It is VMware's latest effort to generate interest in vVols technology. VMware vVols present each virtual machine (VM) as an individual unit of VMware storage, rather than as part of a logical unit number. VMware introduced Virtual Volumes in 2014, but customer adoption was sluggish.
Dell EMC-VMware storage: Ease of use, scalability
Dell EMC integrated the remote replication capability native to its PowerMax block SAN arrays within VMware vSphere and vVols. It allows automated movement of virtual machines between cloud and physical PowerMax arrays for high availability. The PowerMax Symmetrix Remote Data Facility has added active-active continuous data protection for system failover.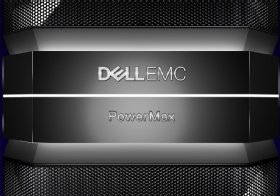 Dell EMC claims a single PowerMax block SAN array can scale to 64,000 vVols devices. A complementary technology, Cloud Mobility for Dell EMC PowerMax, places snapshots in Dell EMC Elastic Cloud Storage or public cloud providers for long-term archiving.
The vVols replication for PowerMax ensures VMs remain protected in dynamic data environments, according to Ben Jastrab, director of product storage marketing for Dell EMC PowerMax. That includes all data files, memory and snapshots associated with a given VM.
Interest ramps up for VMware Tanzu
A key component for VMware storage management is the Tanzu container framework, which runs as part of VMware Cloud Foundation (VCF) to help manage persistent storage for Kubernetes farms. Dell extended VMware Tanzu to use Dell EMC VxRail hyper-converged infrastructure as a software-defined host for launching containers for DevOps and production. Advanced backup capabilities in Dell EMC PowerProtect Data Manager are geared to protecting data in Tanzu Kubernetes clusters.
Dell EMC previewed ObjectScale at VMworld, showcasing its entry into the crowded cloud object storage market. Dell EMC ObjectScale is S3-compatible Kubernetes object storage that is deployed in any environment running Tanzu.
VMware and Dell also provided a technical preview of Project Monterey, a joint initiative for composable infrastructure built with commodity SmartNIC, VCF and Dell hardware.
Dell Technologies is the corporate parent of Dell EMC storage and VMware, which is a publicly traded Dell subsidiary. Dell reportedly is considering a spinoff of VMware, which was the crown jewel in its $67 billion-plus acquisition of storage stalwart EMC Corp. in 2015. Dell currently holds an 81% stake. Industry analysts any such transaction is unlikely to occur until 2021.
Pure Storage: VVols and Tanzu will fuel cloud
Despite the Dell-VMware connection, Dell EMC isn't alone in embracing VMware technology in its storage.
One of Dell's chief rivals, Pure Storage, also is throwing support behind the latest version of VMware's vVols storage management, Tanzu container integration and NVMe-over Fabrics (NVMe-oF). The all-flash vendor said its FlashArray systems can take advantage of vVols as principal storage for VCF and for disaster recovery in VMware Site Recovery Manager.
Vaughn Stewart, Pure's vice president of technology alliance partners, said vVols haven't gained widespread adoption yet because of scaling problems with legacy storage arrays. But he expects vVols to play a role bridging containers, bare metal and cloud adoption.
"When vVols came out, it moved the emphasis of scale to the storage arrays in terms of volume, [and] scale became an issue. That's why vVols faltered. A storage array had to scale from thousands of volumes to tens of thousands of volumes. Although vVols provided elegance and simplicity, traditional storage arrays at that time were too complicated. You mostly see vVols adoption, so see it mostly on simple arrays like the flash arrays from Pure and [HPE's] Nimble Storage," Stewart said.
Tanzu support is part of Pure's container strategy, which includes its recent acquisition of Kubernetes storage software startup Portworx. Stewart said Pure already has customers with large Kubernetes farms that require high-performance storage arrays.
"When you start to run thousands or tens of thousands of containers on a storage array in the aggregate, you need a lot of performance," he said. "Most importantly, you need that low latency so that each of the applications is responsive to the function that's providing."
Pure also supports VMware's container integration and native end-to-end support for NVMe-oF through vSphere and Pure's DirectFlash Fabric flash drives, Stewart said.
(Dave Raffo, executive news director, contributed to this story.)