Share this item with your network:
CW APAC: Expert advice on container storage

zimmytws - Fotolia
5 ways container data storage can lower costs
Embracing data storage containers within your organization could help cut storage costs, end wasteful business practices and streamline your storage operations.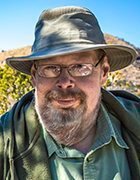 By
Enterprise storage is rapidly migrating toward software-defined storage, a technology that's expected to overtake conventional storage deployed on x86 boxes within the next few years. SDS is widely viewed as a steppingstone leading to container-native storage.
As enterprises look forward to adopting container data storage, however, many are wondering about the transition's financial repercussions. The good news is that, over time, container storage will lead to lower costs, mostly by cutting waste and providing efficiencies.
Here's a rundown of the five key areas where container data storage can significantly affect an enterprise's storage costs.
1. Eliminate wasteful practices
Simply viewing storage in conventional terms leads to waste and stagnation. "You must look at the compute fabric that underpins containers differently, and this includes storage," advised Eric Drobisewski, a senior architect at Liberty Mutual Insurance. Storage can't be an independent focus or a siloed technology.
"Embracing the software-defined constructs of infrastructure as a cohesive fabric is imperative, from containers all the way through network, compute and storage," he said. "Adopting a dynamic model of delivery, management and operations, driven through code and accessible by APIs, will simplify operations, reduce over-allocating traditionally static storage pools and improve the speed at which you can enable your business."
2. Reduce the need for persistent storage
Moving to an ephemeral and stateless architecture can dramatically reduce the need for persistent storage, which directly relates to a reduction in the amount of storage needed to support enterprise activities, Drobisewski said.
Containers enable teams to improve the way they develop and use stateless services and applications.
Containers enable teams to improve the way they develop and use stateless services and applications. "The ability to more efficiently produce stateless applications means that teams are not tied to persistent storage and needing to have volumes associated with each pod," said Michael Fisher, product manager at IT infrastructure monitoring and management technology firm OpsRamp. This approach helps reduce dedicated storage space overhead, which results in less money spent on storage.
While many organizations view the stateless models an ideal way to take advantage of container data storage technology, it isn't always practical for enterprises running large numbers of applications that are essential to everyday operations. Such applications often have plenty of life left in them but require a high degree of persistence and state management. For such organizations, a hybrid approach to containerization makes sense: deploying both stateful and stateless containers to meet current and future needs, Drobisewski said.
3. Create a competitive pricing environment and streamline storage operations
Containers and Kubernetes pave the way to a more competitive storage environment, keeping pricing pressure on incumbent storage vendors by reducing the strength of vendor lock-ins, said Stanley Zaffos, senior vice president of product marketing at data storage provider Infinidat.
Containers and Kubernetes can also help improve staff efficiency and productivity by automating provisioning and deprovisioning, as well as simplifying storage management by removing server-specific application dependencies. "Containers and Kubernetes improve operational efficiency, not just on the server side, but on the storage side by simplifying deployment and enabling applications to move between VMs and physical servers, which could make I/O profiles more storage friendly," Zaffos said.
4. Gain the ability to share redundant data
Container technology can be used to lower storage costs by sharing redundant information among containers. "The technique is not new; it's a repackaging of what larger enterprises figured out some time ago with attached storage solutions and deduplication of information," said Ian McClarty, CEO and president of PhoenixNAP, a global IT services provider.
McClarty said, however, that even when using container data storage, enterprises must always pay close attention to their data collection and management practices to make sure that those activities don't spiral out of control. He noted that the primary way organizations waste money on container storage is by encouraging data sprawl and failing to establish solid policies on how to properly tier and manage data. "Organizations tend to collect information just to collect it, with no proper analysis engines behind it," he said.
5. Require less storage capacity
Using immutable container images will automatically reduce the amount of storage capacity consumed -- both for primary and secondary/backup -- since provisioning storage for OS images will no longer be necessary, said Niraj Tolia, founder and CEO of cloud storage technology provider Kasten.
"Further, scratch [space] and even primary storage can come from locally attached storage systems and, with developers able to directly expand storage via standard APIs, the temptation to overprovision is also being reduced," he said. These techniques are effective because developers have the flexibility of picking and changing the best storage option for their workload without having to involve an admin or file tickets.