Victoria - Fotolia
How does ControlUp monitoring fix Citrix performance issues?
There are few more important aspects of managing virtual desktops than monitoring them for performance issues. This video tutorial explains how to use ControlUp for UX monitoring.
A common complaint with virtual desktops in the enterprise is performance, and virtual desktop administrators often need to dedicate significant amounts of time to troubleshooting users' issues.
There are plenty of different approaches that IT professionals can take to monitor the UX of virtual desktops, but in the Netherlands there's a saying: "Measuring is knowing."
As a virtual desktop admin, once you monitor Citrix Virtual Apps and Desktops and the performance of those virtual desktops, you gain knowledge and insight regarding the root cause of any issues. One crucial aspect of monitoring Citrix is establishing a complete overview of all virtual workloads in the organization. This overview should include what's happening in each user session, NetScaler, Storefront, Delivery Controller, the Virtual Delivery Agent, Hypervisor, Network and Storage.
The ControlUp Real-Time console and other ControlUp offerings can monitor all these components for you. ControlUp monitoring offers three utilities that can help you get to the bottom of performance issues with Citrix Virtual Apps and Desktops.
ControlUp Real-Time Console
This is a console from which you can view all performance details of your organization's virtual workloads, such as user sessions, virtual machines and hypervisors, in real time as the console name suggests. The Real-Time console can expand with the ControlUp Automation add-on that lets you proactively run scripts when there is a performance issue.
You can create scripts that automatically clean the system drive on a VM when it becomes full. The video tutorial will focus on the Real-Time Console to monitor performance. You can start your own trial at ControlUp's website and follow this guide on how to set up ControlUp monitoring for Citrix in a few minutes.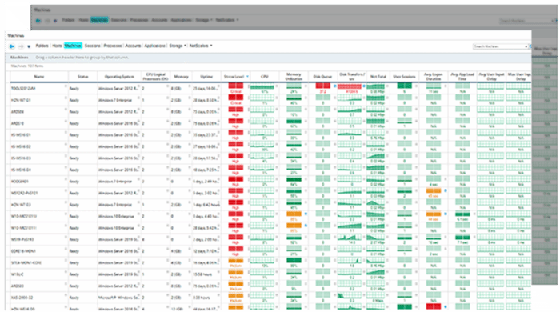 ControlUp Insights
With ControlUp Insights, you can view a historic perspective of your performance. Let's say a user tells you something like this: "Yesterday around lunchtime the system was slow, but now it's OK." With ControlUp monitoring via Insights, you can filter the performance data on that user based on the time and date to determine what caused the session to run slowly. Insights also give you a sizing recommendation for your user sessions. With this information, you can easily see if you are giving some VMs too much vCPU or RAM and some too little.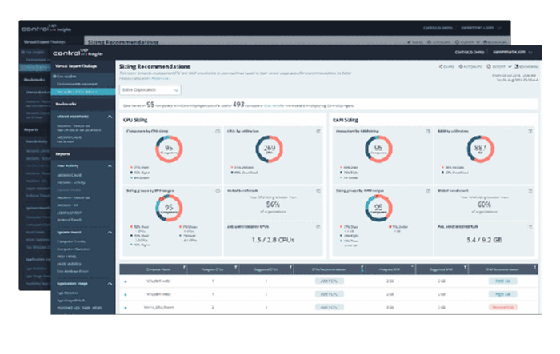 Scoutbees by ControlUp
This SaaS offering lets you proactively use ControlUp monitoring to check the status of your virtual workloads, and whether they are running and performing as they should. Scoutbees simulates a user signing into the system and booting a published desktop or app, commonly referred to as synthetic monitoring. It then measures if the startup times are within the acceptable limit.
Dig Deeper on UX and performance monitoring and management