Share this item with your network:
The key to end-user computing

Sergey Galushko - Fotolia
Dell EMC VDI helps university expand application access
Desktop virtualization is notoriously difficult. With a unique approach, the University of Arkansas put together an award-winning project using Dell EMC VDI hardware and software.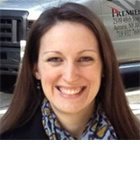 By
By 2016, computer labs at the University of Arkansas had become so high maintenance that they took up an inordinate...
Continue Reading This Article
Enjoy this article as well as all of our content, including E-Guides, news, tips and more.
amount of the IT staff's time.
It was difficult to repair hardware, update software and protect against malware on about 400 physical desktops in about eight labs. Plus, some applications were only available on certain computers in specific labs, which limited student access.
To solve these problems, the university deployed a combination of Dell EMC and VMware products to provide virtual desktops and a revamped infrastructure to support them.
"VDI greatly reduces the cost and the need for maintenance … so this frees up the IT resources across campus to do more important things," said Stephen Herzig, director of enterprise systems for the university in Fayetteville, Ark. "And this 'any device, anytime, anywhere' concept that we have frees the student from geography to get the application that they need."
The university began the Dell EMC VDI project in December 2016 and, by March 2017, had delivered virtual desktops to thin clients in several labs. Herzig's team chose a mix of rack servers, thin clients and virtualization software (see sidebar, "Hardware and software") for its VDI deployment.
Had we just done a plain, vanilla VDI, we wouldn't be talking.

Stephen Herzigdirector of enterprise systems, University of Arkansas
The combination of these technologies allowing scalable, flexible VDI was what made the approach so innovative. The university essentially developed its own type of hyper-converged infrastructure, and the vendors collaborated on that infrastructure's delivery, before a similar bundle was commercially available. Dell EMC and its subsidiary, VMware, now offer VDI Complete, a package of hyper-converged infrastructure appliances, software and thin clients from the two vendors.
"Had we just done a plain, vanilla VDI, we wouldn't be talking," Herzig said. "It was the way we went about it and making all of these technologies work in concert with each other."
'A vision we were aligned with'
The university chose Dell R630 servers for their high density; one rack hosts 1,000 desktops and up to 2,000 applications. And for students in the schools of architecture and engineering that needed graphics-heavy apps, for example, the R730 servers allowed the virtual desktops to support GPUs. (Plus, at the same time as the Dell EMC VDI project, the university moved many of its devices from Windows 7 to Windows 10, which tends to require more graphics processing on basic applications.)
"We wanted to have the most rich experience and allow everyone on campus to be able to use [VDI], so that meant we needed to cover everybody," said Jon C. Kelley, associate director of enterprise systems at the university. "Having a GPU for literally every desktop helped with even the base-level stuff on Windows 10."
Access Innovation Award Winner
The University of Arkansas' implementation of Dell EMC
The problem: The university needed to deliver a range of applications to staff and students while reducing IT's maintenance load.
The solution: The university enlisted Dell EMC and VMware, which provided infrastructure hardware, desktop virtualization software and thin clients.
The innovation: This unique combination of technologies allowed the IT department to deploy virtual desktops for a variety of needs, scale in response to user demands and evolve to meet the requirements of different colleges and departments.
The University of Arkansas' Stephen Herzig and Jon C. Kelley describe how Dell EMC helped build a scalable, flexible back end for their VDI deployment.
Before choosing Dell EMC VDI services, the team had looked at Hewlett Packard Enterprise for infrastructure and Citrix for VDI software. But IT staff members were already familiar with Dell, and they felt more attracted to Dell EMC's philosophy, which pushed the commoditization of hardware and the value of software abstraction, Kelley said.
In addition, VMware's vision of simplified desktop delivery with major end-user visibility, using its NSX and vRealize Suite products for cloud infrastructure management, resonated with IT, he said.
"An individual having data and needing to manipulate that data using applications -- while wanting to have access to both, wherever you are -- was a vision we were aligned with," he added.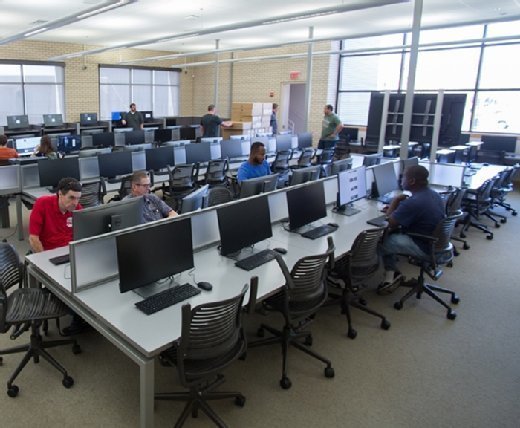 A bundled approach to desktop virtualization and its back-end infrastructure can help organizations reduce complexity, said Rhett Dillingham, vice president and senior analyst at Moor Insights & Strategy.
"VDI has been one of the more complicated technologies to plan for and deliver at scale," he said. "To have a single vendor not just deliver but support that is key. The ability to call a single vendor and have them run triage and manage resolution of all issues … is a drastic simplification."
Teamwork made the dream work
To ensure that the Dell EMC VDI project went smoothly from planning to implementation, members of the university's communications, desktop support and IT infrastructure teams formed a group that met regularly.
"That was really crucial because we needed buy-in from desktop support," Kelley said. "A lot of those people were pretty resistant to the VDI concept. Getting them to understand, 'Oh, it frees up my time to do other things, and I also still have control over the imaging and things like that,' was really key."
The IT staff nailed down the overall architecture first, then deployed the thin clients, created a management cluster and used contractor services to help them deploy NSX. Lastly, they built the compute nodes, which store and run the memory, processing and other resources for the deployment's virtual machines, and added them to VMware Horizon to enable virtual desktop provisioning.
"The university IT team was really strong," said Andrew McDaniel, director of VDI Ready Solutions at Dell EMC. "They got deep into the deployment and took on responsibility for doing quite a bit of the work themselves."
The biggest challenge was figuring out how to organize billing for the on-demand access to software and services, because the university has a central IT department and several additional, distributed IT groups that support specific colleges and departments.
"When you're using Workspace One and deploying apps, there is no static number," Herzig said. "How do you bill for that?"
Hardware and software
The University of Arkansas' VDI deployment involved the following:
Dell EMC PowerEdge R630 rack server for the management cluster;
Dell EMC PowerEdge R730 rack servers for the compute nodes;
Dell Wyse 3030 LT thin clients;
VMware Horizon in Workspace One for the virtual desktop software;
VMware vSAN for software-defined storage;
VMware NSX 6.3 for network virtualization; and
Nvidia Grid and Tesla M10 graphics cards for GPU acceleration.
The university is experimenting with two models. With one, a group pays a specific fee per year per endpoint, and the central IT department provides and maintains the thin client and monitor, as well as covers back-end infrastructure and licensing costs. In the second, the group buys its own thin clients and monitors, which it is responsible for maintaining, and pays a reduced yearly fee per endpoint to cover infrastructure and licensing.
The Dell EMC VDI deployment was so successful that within only a couple months of deploying the first virtual desktops, the IT department amassed a long list of other groups at the university that wanted to implement them too. Herzig's team continuously works to deliver virtual desktops to more groups and plans to implement VDI for faculty desktops and student and faculty mobile devices.
"From day one in the labs, we have had virtually no complaints," Herzig said. "And typically if you've got 30 machines, you've got a couple that are down for one reason or another. Well, that problem is gone. The support people spend a lot less time fiddling with lab machines trying to bring them back up or solve problems or help users deal with connectivity issues or application issues."
As more organizations see how this type of bundled approach to VDI can be successful, they may be more willing to adopt the technology, Dillingham said.
Dig Deeper on Virtual and remote desktop strategies