Share this item with your network:
The key to end-user computing

Fotolia
Liquidware user experience monitoring fills gap in DaaS migration
Moving virtual desktops to the cloud is complicated. To take some of the monitoring load off, one company adopted Liquidware software, making for an award-winning initiative.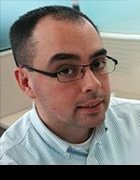 By
When IT leaders at a global events and publishing company chose to move their physical and virtual desktops to...
Continue Reading This Article
Enjoy this article as well as all of our content, including E-Guides, news, tips and more.
the cloud, they quickly discovered they couldn't do it alone.
By early 2016, Informa had more than 1,000 employees using Citrix virtual desktops. As that number had grown, the desktops and their support infrastructure became increasingly difficult to manage.
"Complexity is the biggest enemy in IT," said Martin van Nijnatten, head of end-user computing at the London-based company. "That was the key argument for moving from doing your own VDI to desktop as a service."
At the same time, the VDI user experience was getting worse.
"There was a big gap between the physical desktops and the VDI estate," said Peter MacNamara, senior VDI engineer at Informa. "Your user experience would not be the same wherever you went."
The end-user computing team decided to migrate from physical and virtual desktops to Amazon Web Services' desktop as a service (DaaS) offering, WorkSpaces. The move was made possible by Liquidware, whose products -- particularly its user experience monitoring software -- identified potential problems and provided much-needed management capabilities for the new cloud desktops and applications.
"[With WorkSpaces], you don't have the tools that Citrix and VMware have natively," MacNamara said. "So we had to fill that gap. Liquidware, especially with their monitoring tool, let us do that."
User experience monitoring gets proactive
It's moving from being reactive to proactive.

Martin van Nijnattenhead of end-user computing, Informa
After selecting AWS, Informa evaluated several virtual desktop management and user experience monitoring vendors to assist with the migration. The company considered RES Software (which Ivanti has since acquired), Unidesk (which Citrix has since acquired) and FSLogix in addition to Liquidware.
After a proof-of-concept deployment that ran through late 2016, Liquidware won out. Its Liquidware Essentials Bundle -- which includes Stratusphere for user experience monitoring, ProfileUnity for user environment management and FlexApp for application layering -- provided the capabilities Informa needed, and it wasn't overly complicated to use, MacNamara said. It took less than a day to set up Stratusphere, which is available as an appliance in the Amazon Marketplace, and get it monitoring the Citrix virtual desktops, he said.
The user experience monitoring tool immediately paid dividends, identifying applications that could potentially cause problems when they moved to the cloud. The performance hit that McAfee's antivirus software caused on the virtual desktops, for example, would have been too much to bear on WorkSpaces, MacNamara said. Armed with this information, the IT department was able to address the issue before it affected users.
"It's moving from being reactive to proactive," van Nijnatten said.
Informa used the information gleaned from Stratusphere to right-size its Amazon WorkSpaces deployment, making sure it allocated enough resources so as to not cause any performance problems, said Dave Johnson, who worked with Informa on this project as a Liquidware sales manager. And Liquidware's ProfileDisks feature helped Informa capture user profiles on physical and Citrix virtual desktops and migrate them to Amazon WorkSpaces, Johnson said.
The performance data Stratusphere provided proved so valuable that Informa rolled the product out to its physical desktops as well. There are some improvements that van Nijnatten said he would like to see, however. Tops on that list is the incorporation of machine learning technology.
"Right now, you still have to do a lot of digging and conclusion-drawing yourself by looking at the data," he said. "I think that there's an opportunity to collate that data and create some more intelligence out of it."
VDI-to-DaaS migrations catching on
For most of DaaS' existence, organizations considered it almost exclusively for greenfield deployments. Migrating from VDI to DaaS was too complex, and it was a waste to abandon investments in on-premises virtual desktops, the thinking went.
That's slowly changing. At Informa, it was more important to embrace the future than to hold on to the past, MacNamara said.
Informa is one of many Liquidware customers that have moved or are considering moving from VDI to DaaS, Johnson said.
"A number of organizations have moved their core infrastructure to the cloud, and now they're looking at moving their desktops," he said. "To the user, it's a very minimal impact, because the look and feel of the desktop is the same."
Access Innovation Award Winner
Informa's implementation of Liquidware
The problem: Informa needed insights into its physical and virtual desktops to prepare for a desktop as a service (DaaS) migration -- and a way to manage its cloud desktops after the move.
The solution: Informa deployed the Liquidware Essentials Bundle, which provides monitoring, user environment management and application layering for physical, virtual and cloud desktops.
The innovation: VDI-to-DaaS migrations can be complex and costly, but Liquidware's monitoring product, Stratusphere, helped Informa right-size its DaaS implementation and spot potential problems pre-migration.
Informa has run its IT infrastructure on AWS for more than a decade, dating back to a time when "everybody said you were out of your mind" if you moved core services to the cloud, van Nijnatten said. That familiarity led the company to choose Amazon WorkSpaces over DaaS offerings from Citrix and VMware, because those vendors still have a certain level of reliance on their on-premises VDI products, he said.
"Amazon was born in the cloud, and Citrix and VMware [weren't]," van Nijnatten added.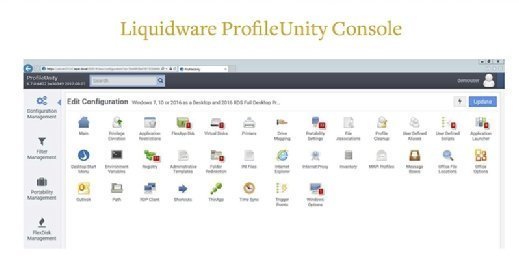 An ongoing process
Informa's work with Liquidware and Amazon WorkSpaces is not complete; the company still plans to move the remaining pockets of Citrix users to AWS and is also in the process of migrating from Windows 7 to Windows 10. The scale of that operating system upgrade would have been impossible for Informa's Citrix infrastructure to handle, van Nijnatten said.
"We would've needed to redesign the whole setup," he said.
The ultimate goal is to offer nonpersistent cloud desktops that rely on Profile Unity to provide a consistent user experience and an added level of security.
"Now what we're working towards is, you can log on to an Amazon workspace and your settings follow you," MacNamara said. "Your documents follow you. It's all there."
A quiz to prove your knowledge of DaaS vs. VDI
Companies stuck contemplating Daas vs. VDI -- or deploying both -- should know all the facts first. Test your knowledge about the two delivery methods with this quiz.
Dig Deeper on UX and performance monitoring and management