A closer look at Outlook 2013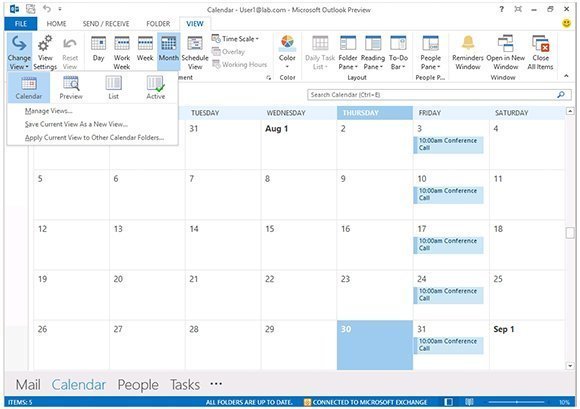 Source:
Contributor screenshot
An alternative Outlook 2013 Calendar view is possible, if you don't care for the default "list" view. To see your calendar items as an actual calendar, you can navigate to the View tab and select the Change View icon. You can view calendar items as a calendar, a preview, a list, or choose to only view active items.
Note that the View tab contains a Time Scale option that you can use to control the scope of the calendar. There is also a Color icon you can use to set the calendar's color.
View All Photo Stories