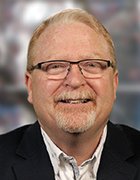 Dave Gruber
Principal Analyst, Enterprise Strategy Group
Principal Analyst Dave Gruber covers endpoint security, application security, email security and managed detection and response at TechTarget's Enterprise Strategy Group, where he helps product marketing and management leaders develop winning strategies in these highly competitive markets.
Prior to Enterprise Strategy Group, Dave held executive leadership roles at successful endpoint and application security companies, most recently as the vice president of product marketing at Carbon Black through its IPO and as vice president of products at Black Duck Software (acquired by Synopsys) where he led product marketing and product management.
In his current analyst role, Dave researches CISOs' and security teams' most pressing needs, working together with endpoint, application, and email security vendors to develop successful product and go-to-market strategies, positioning and messaging. Building on a strong technical background with early roles in enterprise application development, Dave became interested in figuring out why some products were more successful than others, which eventually led him to senior roles in software product management and product marketing.
Dave holds a B.S. in computer science from the University of Maine.
Dave Gruber's Most Recent Content