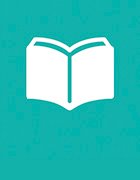 Manning Publications is an independent publisher of computer books and video courses for software developers, engineers, architects, systems administrators and managers -- anyone who is professionally involved with the computer business. It also produces materials for students and young programmers. Topic areas Manning covers include data science, software languages and development, cybersecurity, IT operations, cloud and web.
Established in 1993, Manning works with experts with a deep knowledge of their technological subject with established reputations and a skill for translating often complex material into accessible language. Manning takes pride in publishing books and other materials of the highest caliber by the brightest minds in the computer business. The company produces several book series -- including Grokking; Hello!; In Action; In Practice; In Depth; and In a Month of Lunches -- as well as stand-alone titles.
Innovative publishing initiatives include the Manning Early Access Program; through this early release program, readers can access completed books faster than is possible via the traditional publishing process. Readers can also access Manning materials via Safari Books Online and iBooks. It also offers liveVideo courses using expert instructors whose lessons on advanced topics come with supporting exercises and other written material. Through Manning's liveBook program, readers can access all Manning books online; they can also listen to related audio recordings, add notes and bookmarks, and discuss material with other readers in the discussion forum.
Manning Publications Co.'s Most Recent Content