IT skills shortage leads to AWS certification demand
AWS certifications help engineers advance their careers and help businesses find qualified candidates. Learn why demand for certifications is on the rise and how to get and stay certified.
AWS certifications remain a hot commodity in the tech industry -- and a moving target.
As new technologies emerge, enterprises demand cloud professionals with evolving IT skill sets. In general, though, employers remain on the hunt for candidates with AWS certifications, said Wael Altaqi, solutions architect at OpsRamp, an IT management vendor in San Jose, Calif.
"[AWS certifications] are easily one of the most valuable IT certifications in the job market for 2019, with almost guaranteed six-figure salaries for IT professionals with even moderate experience," Altaqi said.
AWS certification demand reflects IT skills shortage
Employers' interest in IT certifications is tied to general demand for certified IT professionals, and those with AWS experience are no exception, said Mark Bowker, an Enterprise Strategy Group (ESG) analyst. According to a recently completed ESG study on enterprise spending priorities, two of the top three areas in which companies see the greatest skill shortage are AI and machine learning -- areas in which AWS skill sets are relevant.
"The overall shortage of skills aligns with the strategies AWS is pursuing," Bowker said.
AWS' specialty certification in machine learning will likely prove lucrative for cloud professionals, Altaqi said. And while IT pros can earn the most immediate return on investment with popular certifications, such as AWS Solutions Architect - Associate and AWS Developer - Associate, more advanced certifications lead to additional recognition, higher levels of seniority and top candidate consideration in hiring processes, he said.
Job candidates with AWS certifications often have offers from multiple companies at the same time, said Josh Quint, director of cloud solutions at ServerCentral Turing Group, an AWS consulting and services organization in Chicago.
However, a certification alone is still no substitute for real, hands-on experience, Quint said.
"A candidate must be able to clearly demonstrate that they're proficient working with AWS and are not limited to the 'book knowledge' required for the certifications," he said.
Changes to the APN program
Similar to how AWS architects and engineers must stay current with certifications, AWS partners have to maintain certification requirements, as well.
The AWS Partner Network (APN) program underwent a number of changes in April 2019. AWS now requires fewer total certifications from APN partners and instead tracks unique individuals certified at the Associate, Professional or Specialty level. This stipulates that a certification cannot be used to achieve multiple competencies, which makes competencies more valuable for partners, said Naresh Koka, vice president of strategic alliances at SPR.
To meet this standard, APN partners need skilled, well-trained and certified engineers. This makes it critical for AWS architects and engineers in AWS partner programs to continue their education and training, said Bill Saltys, senior vice president of alliances at Apps Associates, an AWS Cloud Premier consulting partner.
How to get and stay AWS-certified
The first step toward AWS certification is to sign up for an AWS subscription and get your hands dirty, Altaqi said. Just reading the documentation will not be enough to pass the certification tests.
The second step is to advance your education with online classes. There are many affordable, high-quality, lecture-based options that will accelerate your learning curve. You can also turn to official AWS courses, though more moderately priced third-party options will get the job done, too, Altaqi said.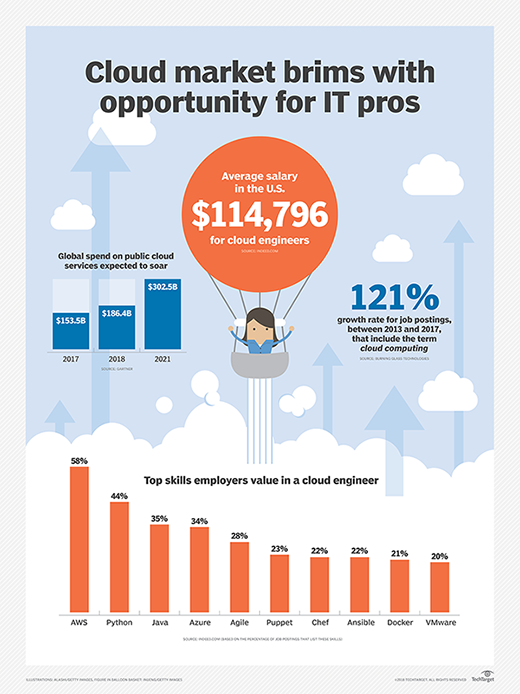 Most of the architecture and development concepts covered in AWS certification exams require close attention and review of official AWS documentation, including code. And while it can be challenge for a working IT pro to find time to study for AWS certification exams, the quality and convenience of online study resources has never been better, said John Merline, cloud architect at SPR, a consulting organization in Chicago.
The primary avenues for AWS study are A Cloud Guru and the Linux Academy, Merline said. Both feature the ability to download study materials to phones or tablets.
"It's hard to set aside blocks of time for study on a regular schedule, so using your mobile device to study while waiting in line or commuting on the train makes effective use of the gaps we all have in our day," Merline said. These "little moments" have a cumulative effect -- cramming is not the best approach anyway, he added.
Once you've passed your certification exam, the best way to stay up to date is to do your homework and regularly check AWS product updates, seminars and conferences for any relevant releases, said Peter Song, a certified AWS Solutions Architect and data engineer at TicToc Home Loans.
"This requires a consistent effort to follow up on AWS updates. Otherwise, your certification will be outdated in a few years," he said.
In addition, AWS' re:Invent conference is a must to stay up to date, Bowker said. There are also many different AWS training centers and boot camps that can accelerate your certification process.