Sergey Nivens - Fotolia
Many employees still resist data-driven culture
While most employees see the benefits of data to drive decision-making, many still resist analytics, according to a report from analytics database management vendor Exasol.
Despite the seemingly obvious benefits of adopting a data-driven culture, many employees still resist using analytics to drive decisions.
Some 65% of those who responded to a survey by analytics database management vendor Exasol said they experienced employee resistance to a decision-making process with data at its core.
The report on the survey, "Data Strategy and Culture: Paving the Way to the Cloud," released March 31, dives into how deeply the development of a data-driven culture has permeated different organizations, and what role the cloud can play in making data a resource to more employees.
That's despite 73% of respondents reporting their employees are open to a data-driven approach to decision-making.
Exasol, founded in 2000 and based in Nuremberg, Germany, surveyed over 2,000 data strategy decision-makers from the executive level through members of marketing and operations departments who are responsible for gathering data and using data to make decisions.
"It's widely agreed that data is seen as an organizational asset, but there's a lot of evidence that the journey toward being a data-driven organization and being able to gain a competitive, sustainable advantage from data is not straightforward," said Helena Schwenk, Exasol's global analyst relations and market intelligence lead. "That's why Exasol decided to dig in and understand what was happening. It was a global survey looking at progress and impediments. We looked at data strategies and looked at where cloud migration fits."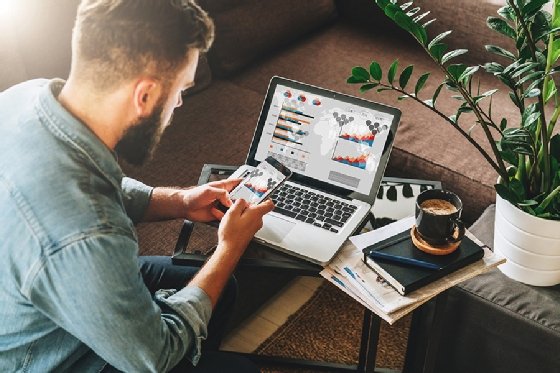 Regarding the key findings of the report, Schwenk noted that with most organizations still in the process of adopting a data-driven culture and developing their data strategies, a lack of communication is leading to a lack of understanding.
The journey toward being a data-driven organization and being able to gain a competitive, sustainable advantage from data is not straightforward.

Helena SchwenkHead of market intelligence, Exasol
While 83% said data is perceived as strategically important and 82% think their organizations are working toward improving their strategy for data, only 47% consider the people in their enterprise properly informed about data strategy, according to the survey. Just 37% of mid-level managers and team leaders said they were well-informed.
"There's a disconnect," Schwenk said. "Two-thirds of data teams have experienced resistance to adaptation of data-driven methods across organizations, and that goes against the majority sense that employees are open to a data-driven approach. An effective data strategy that is communicated is an important part of being a data-driven organization."
Meanwhile, the failure to develop a data-driven culture can have serious negative consequences.
Organizations that fail to evolve and use analytics to inform their decisions are already at a competitive disadvantage, according to analysts.
Jen Underwood, founder of Impact Analytix, cited a recent big data and AI executive study by New Vantage Partners that reported that 48% of the Fortune 1000 companies cited competing with algorithms versus only 5% a decade ago.
"If an organization is not data-driven, they likely already fell behind competitors," Underwood said. "Being data-driven is not a nice-to-have goal. It is a must-have culture shift in the digital era."
And it's a culture shift that will soon result in a split between the organizations that use data effectively and those that don't, according to Wayne Eckerson, founder and president of Eckerson Group.
"My working hypothesis is that by 2025, there will be an unbridgeable divide between 'data laggards' and 'data leaders', who will be the data elite," he said.
A data-driven philosophy, meanwhile, has to extend throughout an enterprise to truly be effective with citizen data scientists supported and given more authority.
As Exasol's report suggests, many organizations are attempting to develop a data-driven culture but are at various stages of the process. That journey, however, will need to be complete for enterprises to have a good chance of thriving when their competition will also be armed with data.
"Most of the day-to-day decisions are executed at the management and operational levels of an organization," Eckerson said. "If executives have dashboards and data, but nobody else does, then the culture doesn't change. You need a well-designed data strategy with a scalable data platform, self-service tools and various governance processes to ensure the rest of the organization can make use of data."
Similarly, Underwood pointed out the importance of data democratization.
"Being data-driven from top to bottom is crucial for successful navigation at work, especially in turbulent times," she said. "Think of data as your guiding light. Use data to see and understand what works and what does not."
Despite the disconnect between the conviction that employees are open to analytics and the high level of pushback against data-driven decision making, Schwenk noted that Exasol's findings represent an evolution.
While not all organizations are close to where Eckerson and Underwood said they need to be, they're ahead of where they stood just a short time ago.
"When we think about the coordination of a data strategy being key, we definitely see an uptick in the last 18 to 24 months -- the appointment of chief data officers has grown," Schwenk said. "Two years ago, there was not as much strategic emphasis on data."
In addition, technology is helping to develop a data-driven culture.
"Two years ago, we were seeing adoption of the cloud ramping up, and that makes it easier to democratize data," Schwenk said. "And going back to culture, there's recognition that data as an asset raised the issue of data culture, and that's rising through the ranks. You can't have a data-driven culture unless you adhere to the human side of analytics, and now there's a focus on data literacy as an organizational effort."