buchachon - Fotolia
Collibra unveils Data Intelligence Cloud at user conference
Data management vendor Collibra rolled out its new data intelligence platform featuring four new tools on Tuesday during Data Citizens '20, the vendor's virtual user conference.
Collibra on Tuesday unveiled Data Intelligence Cloud, a new end-to-end data management platform that automates workflows and ultimately readies data for analysis.
Collibra, founded in 2008 and based in New York City, is a cloud-based data management vendor whose platform uses augmented intelligence and machine learning to connect customers to the right data for their queries. The vendor introduced Data Intelligence Cloud during Data Citizens '20, its virtual user conference, which opened with some sessions on June 16 and continued on June 23.
Data Intelligence Cloud features four capabilities, and aims to lower the costs of data management, accelerate the time it takes enterprises to reach data-driven outcomes and expand access to data beyond data scientists to include ordinary business users.
The new capabilities are data scoring, a new component of Collibra Data Catalog which measures the quality of data and helps analysts with large amounts of data to quickly find the data sets that best suit their needs; individual rights management, a new capability within Collibra Data Privacy that helps customers work within compliance requirements; enhanced support for extract, transform and load (ETL) tools in Collabra Data Lineage to help users better view their data throughout the data management lifeline; and expanded connectivity that allows for metadata ingestion from data lakes and data warehouses.
All four are now generally available.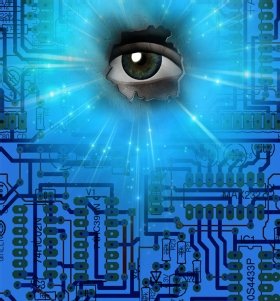 In addition, Collibra revealed a feature called Data Matching, which is in beta testing. The tool is designed to identify duplication within data sources and overlaps across data sources.
"As we think of these features, they satisfy a continuum," Jim Cushman, Collibra's chief product officer, said in an interview. "We're platform-centric, and that means everything connects to the same wonderful center. I don't want to suggest that it's all serialized and you always do Step 1 and then 2 and 3, but generally you follow a pretty common pattern and so these capabilities are a continuation of that value proposition."
The value, Cushman added, is data democratization.
"We're ultimately trying to get it to the point where a less technical individual has just as much success gaining access to and leveraging data as someone who knows how to write SQL or Python," he said. "The broader exposure we can have to data that's trustworthy, authorized and governed, the more insightful and accurate and unbiased decisions people will start to make."
We're ultimately trying to get it to the point where a less technical individual has just as much success gaining access to and leveraging data as someone who knows how to write SQL or Python.

Jim CushmanChief product officer, Collibra
Collibra's idea for Data Intelligence Cloud originated with customers, who Cushman said were asking how they could take metadata and turn it to their advantage. The vendor then pulled together the capabilities to develop an end-to-end data management platform.
Collibra's unveiling of its Data Intelligence Cloud comes a bit more than two months after the vendor raised $112.5 million in venture capital funding.
Cushman, however, said that the funding didn't affect the development of Data Intelligence Cloud. The platform was already in the works over a year ago, and the funding will instead help speed up future development projects and perhaps allow Collibra to acquire another company to further its platform rather than have to build something on its own.
While the Data Intelligence Cloud is a significant new offering from Collibra, it also reflects the vendor's evolution from a vendor of data catalog tools to one that provides an overall data intelligence system, said Donald Farmer, founder and principal of TreeHive Strategy.
According to Farmer, Data Intelligence Cloud is a hybrid of previously existing features that Collibra is repackaging with the new features.
"The new capabilities they are announcing now are quite interesting, but not radical," he said. "I think the data scoring feature will prove very useful for business analysts. It can be difficult for an individual to evaluate data quality in a changing environment. In fact, it is a feature many data analysts have longed for. Now we need to see how it performs."
Performance, Farmer added, will likely improve over the course of several updates as the tool becomes more consistent and reliable.
Meanwhile, he said that other features within Collibra's Data Intelligence Cloud are helpful but not necessarily on the leading edge of innovation.
"Enhanced support for BI tools and expanded connectivity is just an incremental improvement and not super exciting, although very useful," Farmer said. "[And] individual rights management is a helpful addition, especially for businesses in highly regulated spaces who need fine-grained control of data access."
As Collibra looks beyond the development of Data Intelligence Cloud, it says it will keep its focus on enabling business analysts.
Currently, business users still have to rely on IT departments to take care of certain aspects of the analytics process. Collibra's goal, according to Cushman, is to make those end users completely self-sufficient.
"Everything that they put on their shopping list, we [want to be able to] digitally go out and secure all that regardless of where it is, do it in a governed fashion and bring it right back to their doorstep for insight and analysis," he said.
Once the business user is enabled, Collibra then plans to turn its attention to data scientists to help them train machine learning algorithms, Cushman said.