funkyfrogstock - Fotolia
Companies bolster endpoint data protection for remote work
While plenty of teleworking tools exist to help the increase in people working at home due to COVID-19, managing and protecting proliferating endpoint data can alter IT pros' jobs.
With more people working from home due to the coronavirus, some companies have had to adjust how they handle backup and business continuity.

The spread of COVID-19, which is the disease caused by the new coronavirus, created a unique challenge for data protection experts. Instead of threatening data or applications, this disaster directly affected personnel. Because of social distancing and shelter-in-place orders, many employees had to work remotely. Not all businesses' IT infrastructure could easily accommodate this shift.
MDL AutoMation, based out of Roswell, Ga., tested a business continuity plan for when its employees can no longer come to work. This included Carbonite software installed on all laptops, Dell DDPE encryption and Absolute DDS for asset tracking and security. This level of endpoint data protection is largely unnecessary when everyone works in the office, but MDL AutoMation manager of infrastructure Eric Gutmann said they realized they might not have that option for long.
"We will be able to continue functioning as a company with all our employees working remotely as if they were in the office," Gutmann said.

MDL is a software company that sells car tracking capabilities to car dealerships. It has a client base of about 250 dealerships and manages 1.4 TB of data gathered from IoT devices.
Gutmann said he had VPN and remote desktop protocol (RDP) ready, and the switch to remote working and enhanced endpoint data protection was meant to be temporary. He prepared to implement it for two months.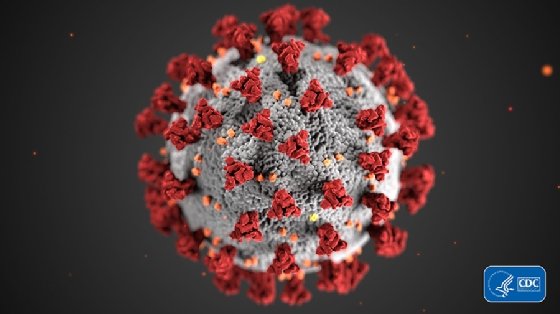 No going back
Marc Staimer, president of Dragon Slayer Consulting, said it's highly unlikely that any business that implements endpoint data protection will want to go back. Endpoint data protection is a separate investment from workstation data protection and involves extra security measures such as geolocation and remote wiping. Businesses that do not already have this will need to invest time and money into such a system, and will likely want to keep it after making that investment.
Many businesses may already be in a good position to support remote work. Staimer said organizations that use virtual desktop infrastructure (VDI) do not have to worry about backing up laptops, and less data-intensive businesses can have everyone work off of the cloud. Bandwidth is also much more abundant now, eliminating what used to be a roadblock to remote work.
With SaaS-based applications such as Microsoft Office 365 and Google Docs and cloud-based storage such as OneDrive and Dropbox, teleworking isn't complicated to implement. The difficulty, according to Steven Hill, senior analyst at 451 Research, part of S&P Global Market Intelligence, comes from making sure everything on the cloud is just as protected as anything on premises.
Unlike endpoint data protection, using the cloud is more about locking down storage being used than protecting multiple devices. Whether it's Dropbox, OneDrive or a private cloud NAS, an administrator only has to worry about protecting and securing that one management point. Aside from native tools, third-party vendors such as Backblaze and CloudAlly can provide data protection for these storage environments.
"Rather than storing business information locally, you could dictate that everything goes to and comes from the cloud," Hill said.

Staimer said the pandemic will make many businesses realize they don't need all of their workers in a single location. While some organizations won't treat the coronavirus seriously enough to implement any of these systems, Staimer expects that for many, it will be the impetus to do what they should've been doing.
Coronavirus is going to change the way we work -- permanently.

Marc StaimerPresident, Dragon Slayer Consulting
"Coronavirus is going to change the way we work -- permanently," Staimer said.
For some businesses, the biggest challenge can be accommodating workers who cannot perform their jobs from home. They may include partners or customers, as well as a company's employees.
KCF Technologies, based in State College, Penn., which manufactures industrial diagnostic equipment, is already invested in endpoint data protection. Myron Semack, chief infrastructure architect at KCF, said the company is cloud-centric and many of its workers can work from anywhere.
However, the business would still be affected if it or its customers go into lockdown because of the coronavirus. Not only would KCF be unable to produce its sensor products, but any installation or project work in the field would have to be suspended. This isn't anything IT can fix.
"Our manufacturing line employees cannot work from home, unfortunately. If they were forced to stay home, our ability to build or ship product would be impacted," Semack said.