Getty Images/iStockphoto
N2WS now supports cross-cloud backup between Azure and AWS
N2W Software's Backup and Recovery 4.2 adds new capabilities for AWS and Azure versions with a new cross cloud replication feature to store data at a potentially lower cost.
N2W Software now offers cross-cloud object storage backup from AWS to Microsoft Azure, helping enterprises find a lower price for storing backups in the cloud.
The cross-cloud capability headlines N2WS Backup and Recovery software update 4.2. N2WS enables backup management of customer data and associated workload dependencies through the software's dashboard. The software itself is deployed as an instance within the customer's environment and is priced according to user-defined cloud compute power for the instance.
Customers can back up entire cloud workloads and all associated data, including networking configurations and permissions, using snapshots stored in a non-proprietary and S3-compatibile object storage. The software is sold through AWS and Azure marketplaces or directly from N2WS.
Maintaining those instance dependencies is the most important aspect of data recovery, according to Krista Macomber, an analyst at Futurum Group.
Backing up raw data as snapshots may pass some compliance checks for recovery, but it isn't enough for an enterprise to quickly resume business operations during the longer recovery investigation. "These dependencies are required for recoverability," Macomber said. "Recoverability is what matters. We aren't backing up data for the sake of backing it up, after all."
Cross-cloud backup
Having the ability to use Azure Blob storage as another potential backup target is useful to enterprises preparing disaster recovery storage while remaining price conscious.
Spokespeople for N2WS said customers could use the capability to create a lower-priced archival tier in the cloud for storage. Customers would previously want to automate deletion and removal of this data after a month within AWS's warmer storage tiers. But being able to price shop lets them take a more aggressive approach to archiving.
Few customers will likely use cross-cloud replication for hot storage and frequently accessed workloads, Macomber noted. But having that capability without N2WS locking it behind a proprietary format lets enterprises squeeze every cent out of their IT budget.
"Ongoing fluctuations to cloud providers' pricing and capabilities are difficult to keep up with, let alone business and compliance requirements for data retention," Macomber said. "This can create a headache for IT teams, especially considering the gravity that data has. It is not easy, or cheap, to be moved around regularly."
At the time of a cyberattack or disaster recovery scenario, many N2WS customers are willing to spend more on cloud to resume normal business operations as soon as possible, according to N2WS spokespeople. It's the long, costly wait and maintenance until disaster hits that causes enterprises to evaluate storage costs.
The company considers it primary competition the native backup and disaster recovery services of the hyperscalers, such as the AWS Elastic Disaster Recovery Service.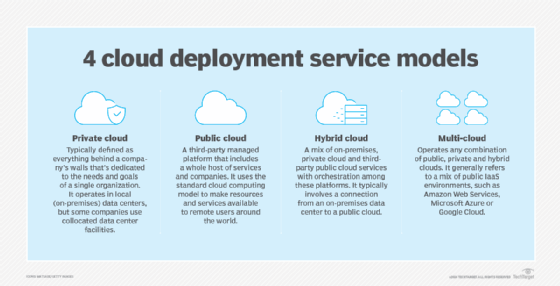 Other capabilities
AWS customers will receive the lion's share of updates in the latest N2WS release, expanding on last year's update.
The addition of OpenZFS for Amazon FSx means the software now supports all Amazon FSx file systems, complimenting existing support for NetApp OnTap, Windows and Lustre. FSx file systems also benefit from enhanced disaster recovery capabilities, including cross-account and cross-region recovery.
The N2WS software now supports Amazon DocumentDB for recovery and has enhanced capabilities for recovering Amazon RedShift data warehouses.
The Azure variant now includes file-level recovery from Azure Disk snapshots for Azure VMs and agentless backup for Microsoft SQL servers. Azure customers have access to recovery scenarios for Azure workloads within the software, a set of pre-configured recovery playbooks to test against and follow for restoration.
Recoverability is what matters. We aren't backing up data for the sake of backing it up, after all.

Krista MacomberAnalyst, Futurum Group
Many enterprise cloud customers want native tools for their platform of choice, said Christophe Bertrand, practice director at TechTarget's Enterprise Strategy Group. Many enterprises will ultimately settle for technology that can work across clouds, but Bertrand said N2WS's offerings in both clouds provide the capabilities and availability IT teams wants.
"There's a strong demand in the market for the best tools for the job," Bertrand said. "[N2WS] is developing the same level of functionality for each."
The software's monthly subscription fee is based upon the number of users, storage needed and features requested. Pricing plans for N2WS range from $199 per month for the Standard plan to $999 per month for the Enterprise plan.
N2WS said a version of the software for the Google Cloud Platform is on its roadmap for the future.
Tim McCarthy is a journalist from the Merrimack Valley of Massachusetts. He covers cloud and data storage news.