Intel 10th Gen CPUs are here, AMD follows with 3rd Gen Ryzen
Intel's 10th Gen CPUs, codenamed Ice Lake, are available now, and the 7nm AMD 3rd Gen Ryzen lineup will be available on July 7. Both releases will increase competition among chip vendors.
Top chipmakers Intel and AMD announced developments in their CPU families: Intel's highly anticipated 10th Gen CPU landed Tuesday, and AMD's 3rd generation Ryzen lineup will be available later this quarter.
The Intel 10th Gen CPU lineup, code named Ice Lake, is expected to boost performance for thin, consumer-level laptops and 2-in-1s, as well as provide support for AI -- the first chips from the vendor to do so.
Based on 10nm Sunny Cove architecture and new Gen 11 graphics, the Intel Ice Lake CPU line ranges from Core i3 to Core i7 product families and three levels of thermal design power -- 9W, 15W and 28W -- with up to four cores and eight threads, up to 4.1 max turbo frequency and up to 1.1 GHz graphics.
Intel claims the Ice Lake CPU line will improve performance on a variety of fronts with the following capabilities:
Up to two-and-a-half times faster AI performance than 8th Gen Core i7, with Intel DL Boost;
Up to two times faster graphics performance for chips with Intel Iris Plus graphics based on Gen 11 graphics architecture, including two times faster HEVC encode and two times faster FPS gaming; and
Up to three times faster wireless speeds -- greater than 1 Gbps -- with both integrated Thunderbolt 3 and integrated Intel Wi-Fi 6 (Gig+) connectivity.
In addition to Intel's 10th Gen CPU line, the vendor also released 14 new 9th Gen Core vPro processors for both mobile and desktop PCs, 14 new Xeon E processors for mobile and desktop workstations, and plans to release a new Core X-series family of processors for premium creators this fall.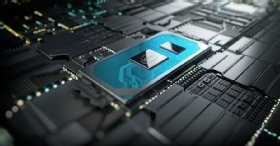 Save for its unsuccessful mid-2018 Cannon Lake 10nm CPU, Intel has been using 14nm architecture for laptop processors since its 2014 5th Gen Broadwell chip release. Meanwhile, AMD has jumped from 14nm to 7nm with few hiccups.
Based on 7nm Zen 2 architecture, the AMD 3rd Gen Ryzen CPU lineup is intended to improve gaming and content creation performance.
AMD's 3rd Gen lineup includes Ryzen 5 3600, Ryzen 5 3600X, Ryzen 7 3700X, Ryzen 7 3800X and Ryzen 9 3900X, ranging from six cores to 12 cores and TDP from 65W to 105W. All the 3rd Gen AMD Ryzen CPUs are supported by PCIe 40 PC readiness.
The flagship AMD 3rd Gen CPU, the 12-core, 24-thread Ryzen 9 3900X, contests with Intel's Core i9 9920X chipset at almost half the cost -- $499 versus $1,189 -- despite performing 18% faster than the Core i9 with less thermal design power (105W versus 165W).
The AMD 3rd Gen Ryzen CPU family starts at $199 for the lowest-end iteration. All five 3rd Gen models will be available July 7, 2019 -- the date potentially a nod to the line's 7nm architecture. Intel 10th Gen CPUs are shipping now, and 10th Gen-powered machines are expected to be on shelves by the 2019 holiday season, according to the vendor.