CenturionStudio.it - Fotolia
Lenovo launching the first foldable PC, the ThinkPad X1 Fold
Lenovo touted the ThinkPad X1 Fold as a unified experience for workers who use laptops and tablets. The company has started taking orders.
Lenovo has started taking orders for the first foldable PC, the ThinkPad X1 Fold -- an evolution of the traditional laptop.
The Windows 10 device has a foldable OLED screen that resembles a tablet when flat and a laptop when folded. Lenovo executives said the $2,500 Fold will offer people a single alternative to switching between laptops and tablets.
The Fold is the latest of a growing number of products within an emerging foldable and dual-screen computer category. While other manufacturers, including Samsung and Microsoft, aim to replace smartphones and tablets with a single device, Lenovo is going after the laptop and tablet. The device closest to the Fold is the Microsoft Surface tablet. However, that device requires a separate keyboard to function as a proper laptop replacement.
Enterprise Strategy Group analyst Mark Bowker said the all-in-one devices pitched by manufacturers could eventually mean fewer devices carried by workers. At the same time, IT admins will have less technology to support.
The X1 Fold will accommodate a variety of working styles, Lenovo said. Workers can hold it like a tablet, open it like a book, set it up on a desk using a kickstand, or fold it into a laptop. People interact with the device using touch controls, a built-in digital keyboard or a Lenovo Mod Pen, which the company sells separately. Lenovo also offers a physical wireless keyboard, called the Fold Mini Keyboard, for people uncomfortable using the digital version.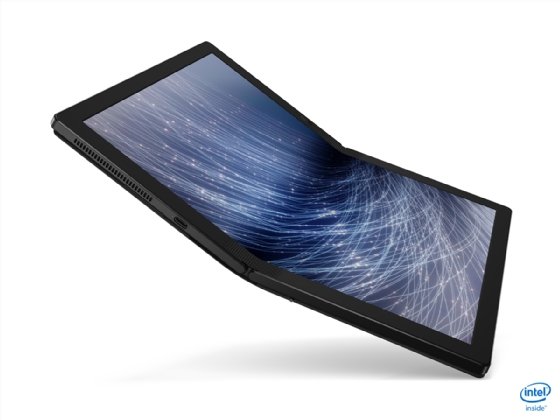 The X1 Fold's screen offers either a 13.3" viewable area or two 9.6" screens. The base model has an Intel Core i5 processor, a 256 GB SSD, 8 GB of memory, a 5 MP camera, and two USB-C ports. The device weighs 2.2 pounds and has a battery that Lenovo claims can last for a workday of 8 1/2 hours. Options include 5G support and larger SSDs up to 1 TB.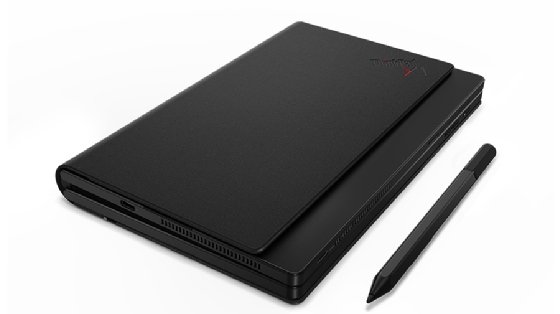 The foldable screen is the most attention-grabbing feature of the Fold. When users start to fold the device, a "mode switcher" pop-up will ask how to divide screen space among open applications. Lenovo executives said the Fold went through durability tests that included opening and closing the device 30,000 times.
People can order the X1 Fold on Lenovo's website. The company plans to start shipping the device in four to five weeks.