Getty Images/iStockphoto
Intel releases Raptor Lake chips for laptops, mobile devices
Hoping to gain back market share from AMD, Intel debuted what it believes is the fastest processor for mobile devices. The new processor contains a record 24 cores.
Intel this week will roll out a series of processors including one they believe is the fastest chip for mobile and laptop devices as well as the first to feature 24 cores.
The Core i9-13980HX chip, a member of Intel's third-generation of mobile chips -- code-named Raptor Lake -- is expected to deliver stronger support for memory, significantly boosts the performance of graphical applications and offers smoother operation for data-intensive tasks, such as gaming and producing content, the company said.
The 24 cores include eight dedicated to handling more complex tasks and 12 assigned to handling smaller, more common, everyday tasks.
Unveiling the fastest chip for mobile devices isn't as important however as what the chip does for Intel's image in the chip industry. The company in recent years has lost market share and mind share to archrival AMD.
"Producing the fastest mobile chip is just a game of leapfrog with AMD. The fastest chip today may not be tomorrow," said Jack Gold, president and principal analyst at J. Gold Associates, LLC. "What Intel really needs to do is prove to customers their mojo is back. I think that's what these chips are aiming to do."
Another analyst expects the new Raptor Lake chips to strengthen Intel's competitive positioning over the short term. But they don't guarantee the company's overall success in the mobile market beyond that.
"Intel is showing some compelling technology that the market should rightfully be paying attention to," said Dan Newman, principal analyst at Futurum Research and CEO of Broadsuite Media Group. "But you can count on AMD and Arm to continue putting pressure on Intel with competitive variants for mobile devices and PCs."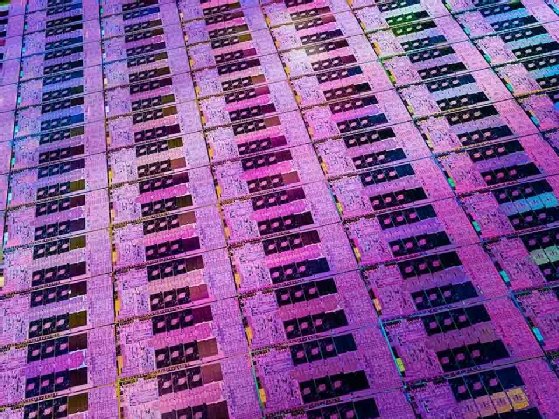 Intel has arrived at an important inflection point where it now has an opportunity to create mobile experiences for consumers that feel much like those offered by smartphones, Newman said.
"Intel is building more powerful devices and specialty systems now that will enable its OEMs to help in building that future," he said.
But how much influence faster chips will have on overall PC sales to consumer and enterprise IT markets remains to be seen. PC sales fell dramatically over the course of 2022 with many consumers and businesses having purchased new desktop and laptop systems over the course of the pandemic.
What Intel really needs to do is prove to customers their mojo is back. I think that's what these chips are aiming to do.

Jack GoldPresident, principal analyst, J. Gold Associates, LLC.
Intel's Core P- and U-series chips within Raptor Lake have a total of 14 cores with six designed to increase performance and eight intended to improve processor efficiency. Like the HX chips, they also support a variety of memory options, speed up Wi-Fi connectivity, and offer support for higher-end graphics.
Microsoft, which worked closely with Intel on some of the performance improvements of the new chips, expects it to benefit a number of their offerings, including Windows 11.
"We see customers benefitting from a number of these [chip] optimizations, like improved Windows support for the Intel Hybrid Guided Scheduler and Movidius VPU [that] we think unlocks new levels of AI acceleration starting with Windows Studio," said Microsoft's Panos Panay, executive vice president and chief product officer, in a statement.
As Editor At Large with TechTarget's News Group, Ed Scannell is responsible for writing and reporting breaking news, news analysis and features focused on technology issues and trends affecting corporate IT professionals.