Definition
Continuity of Care Record (CCR)
What is the Continuity of Care Record (CCR)?
The Continuity of Care Record (CCR) provides a standardized way to create electronic snapshots about a patient's health information. Its aim is to improve the quality of healthcare delivered to a patient and reduce medical errors by making current information readily available to all caregivers involved in the patient's care.
A CCR summarizes a patient's electronic health record (EHR) in a standardized manner. It enables care teams to seamlessly, securely exchange patient information. Along with a Continuity of Care Document (CCD), a CCR facilitates the portability and interoperability of patient data. With a CCR, healthcare providers such as clinicians, doctors and nurses can capture the most important information about a patient at any time to improve care quality and outcomes.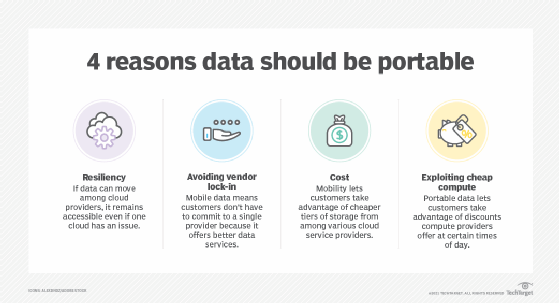 The CCR is vendor-neutral and can be read across locations and medical systems. The U.S. Centers for Medicare & Medicaid Services recognizes the CCR standard, while other organizations, such as the Healthcare Information and Management Systems Society (HIMSS), endorse CCD over CCR.
Under U.S. guidelines for the meaningful use of EHR technology, a certified EHR system must be able to receive documents formatted in either the CCR or CCD standard and display them in a human-readable format.
CCR format
A CCR is expressed in Extensible Markup Language (XML) format, which makes it easy for applications to import and display its connections. Any EHR or electronic medical record (EMR) software system can create and read a CCR. These systems can also extract data from a CCR and update their records so that every provider has current information available about the patients under their care.
A CCR can be converted to Hypertext Markup Language, or HTML, format, as well as exported as PDF or OpenOffice XML files. It can also be transmitted via email or saved on a physical storage device such as a USB drive, tablet computer or optical disk.
CCR evolution
Several organizations led the development of the CCR standard, including the Massachusetts Medical Society, HIMSS, ASTM International and several health informatics vendors. The idea emerged from discussions among a group of Massachusetts physicians who realized the need for a standardized discharge summary for patients transitioning out of hospital care to, say, a nursing home. They needed a document that would provide all the relevant treatment information so that the nursing home would be able to continue treatment once the patient had left the hospital.
The CCR has evolved into a standardized record of a patient's health summary. It contains the patient's relevant medical history and status that together provide a snapshot to every healthcare professional involved in their care. A detailed CCR can help providers who have no prior knowledge of a patient's history to quickly see what's relevant and use this information to guide care decisions.
CCR data
Like any personal health record, a CCR contains pertinent information about a particular patient. This can include the following information:
Demographics.
Previous healthcare providers.
Previous diagnoses.
Medication lists.
Allergies.
Recent medical procedures.
Recent visits.
A CCR might also contain previous providers' notes, a patient's social history or family history, insurance and financial information, and more.
Every CCR has these core elements:
CCR identifier or header -- data that identifies the referred and referring clinician and the document creation date.
Patient-identifying information or personal health information.
Basic financial and insurance information, such as coverage and eligibility.
Advance directives, such as the patient's living will and power of attorney documents.
Health status, including previous diagnoses, conditions, allergies, adverse reactions, current medications, immunizations, lab tests, vital signs and past procedures.
Care documentation -- information provided by previous caregivers relevant to a patient's needs.
Care plan recommendations -- tests and procedures recommended by a previous caregiver.
Information about previous practitioners and caregivers.
CCR benefits
A CCR provides relevant information about a patient's health status and treatments. Various caregiving facilities can populate all its sections in a single XML file. Since it provides a more complete picture about a patient, it expedites a provider's understanding of what that patient needs and facilitates seamless, continuous, high-quality care.
Each data point is traceable to the source, providing a way for future caregivers to see exactly how the patient was treated, when and by whom. Also, since it makes current patient information readily available to everyone involved in a patient's care, it reduces the chances of medical or clinical errors.
The CCR is useful for both clinicians and patients. Patients can use their own CCR to understand their health status, exchange critical data with providers, and take more control over their health and care.
CCR vs. CCD
Both the CCD and CCR facilitate the electronic exchange of clinical and healthcare data. The CCD provides a summary of a patient's care and can service a new provider's detailed requests. The CCR is a "snapshot in time" about patient-specific medical information or conditions and can service more basic requests. Together, these documents enable caregivers to access the information they need across applications or facilities to continue to deliver and improve patient care.
Both documents are XML-based and can therefore be used by many IT systems in medical facilities. The CCD and CCR have helped accelerate the adoption of EMRs and EHRs.
Learn about EHRs and why they're an important part of health IT. See how IT tools are being used to capture patient health data in real time to transform the healthcare industry.
This was last updated in
July 2023
Continue Reading About Continuity of Care Record (CCR)
Dig Deeper on Electronic health record systems