Share this item with your network:
Strategic insight for health IT leaders

Rawpixel - Fotolia
Connected medical device security, AI battle health hackers
More hacker threats, including via connected medical devices, are coming to healthcare organizations, but health IT professionals can look to AI and blockchain for possible help.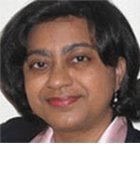 By
The state of healthcare cybersecurity technology largely reflects an ever-growing target for hackers created by an IT network that has extended connections to multiple organizations and devices through mergers and affiliations.
In response, better use of cloud computing and further exploration of artificial intelligence and blockchain will bolster patient data protection. But even with a flush of technology investments -- as well as improved antimalware, antiphishing and security products with extensive intelligence features -- healthcare organizations will still suffer from a high number of cyberattacks this year, predicted Lynne Dunbrack, a research vice president at IDC Health Insights.
In particular, IT analysts and security executives at healthcare organizations are watching for increased threats against connected medical device security. "We think medical devices will be the next wave of cybercriminal attacks," Dunbrack said. She added that cybercrime is increasingly profitable given the high black market value of health records when compared to stolen credit card and social security numbers. SearchHealthIT has previously reported that a stolen patient record can fetch $20 to $50, while a credit card record is worth $10 to $20.
"Ransomware attacks will surge as cybercrime as a service becomes more mainstream and cybercriminals become more 'professional' by offering their services to aspiring cybercriminals," Dunbrack said.