Share this item with your network:
Strategic insight for health IT leaders

beawolf - Fotolia
5 steps for creating a healthcare technology innovation plan
Before investing in and implementing a new technology initiative, healthcare CIOs should first diagnose the condition they want to solve. Then they can research possible cures.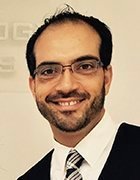 By
Whether an organization wants to improve patient care or gain new efficiencies, few healthcare CIOs are given extra...
Continue Reading This Article
Enjoy this article as well as all of our content, including E-Guides, news, tips and more.
funding to implement or develop new technology initiatives. But despite this lack of capital, health IT leaders are under constant pressure to deliver healthcare technology innovation programs to address the many challenges facing hospitals today.
Much of the innovation adopted by healthcare organizations comes from ready-to-go software or hardware that can uniquely address one or more challenges. Examples include hospitals using collaboration platforms to support care team collaboration, the use of analytics tools alongside electronic health record data to gain new patient insights, and the use of wearable devices to track patients' vitals once they leave the hospital.
To ensure the success of a healthcare technology innovation initiative, CIOs can follow several steps that range from research to evaluation and continue to be the baseline for most innovation projects.
1. Start with idea generation
Healthcare technology innovation starts with the creation of an idea that helps solve an existing or impending problem, such as readmissions. During this phase, health IT staff need to consider new approaches to solving problems. Occasionally, consultants are included because of their experience working with other hospitals. The outcome of this phase is usually a list of potential solutions that will require further research in the next phase.
2. Conduct more research
Before investing in or developing a new technology, it's essential that healthcare organizations research the proposed application they plan to implement. Research may include vendor interviews, internal roundtable discussions and product demonstrations. It should also include a review of the financial feasibility, benefits and value proposition that the tool will bring.
3. Prototype, develop and test
Once the initial research is completed and the team agrees to move forward, the next phase is development, which can be in the form of a prototype if it's a custom app or the deployment of an existing technology from a vendor in a testing environment. IT, for example, could test consumer wearable devices for patient use that can send data to a hospital to monitor a patient's heart condition after discharge. Or developers, for instance, could decide to build and deploy internet of things capabilities that can detect patient actions in their rooms and alert nurses to potential high-risk patients.
Healthcare CIOs are always on the lookout for innovative ways to deliver new value through technology for employees and patients.
4. Implement the tool across a wider audience
Once the prototyping phase is successfully completed, the innovation team can focus on making their app operational and delivering it to a wider audience -- possibly deploying it in one facility or across an entire health network. During this phase, IT invests extra resources to closely monitor the new tool and ensure that end users receive adequate support.
5. After the tool is deployed, evaluate
During the evaluation phase, IT will need to pay close attention to the feedback received from end users and continue to monitor the tool's performance and impact on the group. There may be additional changes, and IT may decide to adjust the app or its deployment.
Healthcare CIOs are always on the lookout for innovative ways to deliver new value through technology for their employees and patients. Healthcare technology innovation doesn't always require a new invention or the investment of significant capital in big infrastructure technology projects. Innovation can come from small initiatives resulting from ingenuity and creative thinking.
Dig Deeper on Healthcare IT systems and applications