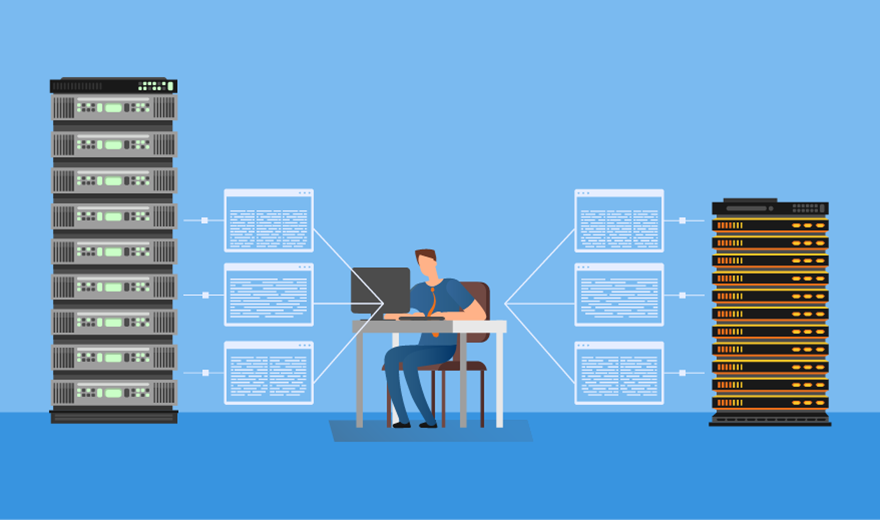 IT administrators must choose between two primary server hardware platforms when deploying virtualization: blade server vs. rack. Rack servers are wide and flat, which enables stacking and bolting into larger frames. Rack servers require physical labor from IT staff, such as mounting to the rack and connecting cables.
Some admins prefer rack servers, which are generic and have a relatively low cost of entry. Others prefer blade servers, which offer a centralized management console and infrastructure efficiencies. Blade servers drive the data center trend toward single-vendor and away from multivendor, heterogeneous environments. This simplicity enables blade server systems to offer a single management plane for configuration and management.
The efficiencies of blade servers vs. rack servers require careful comparison because blade server systems run the risk of vendor lock-in.
Blade infrastructure offers better consolidation of power and cooling systems inside the blade enclosure. Cable management favors blade servers in the blade server vs. rack debate because rack-mount servers are also more likely to suffer from cabling management problems, whereas blade servers combine many of the cable requirements behind the switches on the blade's enclosure.
The density of the configuration possibilities, as well as the simple management practicalities, have put blade servers on a path of steady growth. Despite this growth, competition from hyper-converged vendors threatens to make the blade server vs. rack debate moot.
View All Photo Stories