Sergey Nivens - Fotolia
5G isn't for the iPhone 12 buyer
U.S. carriers are years away from delivering reliable 5G service nationwide, so the supporting technology in the iPhone 12 is not a reason to buy Apple's latest smartphone.
With its latest slate of iPhones, Apple is building a customer base for U.S. carriers to deliver augmented-reality applications and other uniquely 5G services to consumers and businesses. But for smartphone buyers today, the iPhone 12's next-generation wireless technology is unlikely to bring many benefits during the smartphone's life.
The four iPhone 12 models introduced this week sport an A14 bionic processor much faster than the chip in previous iPhones. Also, the top-of-the-line iPhone 12 Pro and Pro Max models have a special lidar scanner for 5G-powered augmented reality (AR) apps.
But while those technologies are impressive and a boon for 5G software developers, smartphone shoppers should not be swayed by the technology when evaluating the iPhone 12 as a replacement for an older phone.
"I just don't see where the average consumer base across the world or [in] North America is going to see any wild benefits of 5G between now and the next endpoint upgrade," said Mark Bowker, an analyst at Enterprise Strategy Group.
A person signing a two-year contract with a cell phone carrier today is unlikely to see any significant, 5G-driven innovations before the pact expires, Bowker said. However, iPhone buyers will get a faster phone and a much better camera for roughly the same price as previous models.
In particular, the iPhone 12 mini, which has the smallest screen in the portfolio, carries a highly competitive price at $699, said Forrester Research analyst Thomas Husson.
Apple's decision not to charge more for the 5G advancements appears to recognize the paucity of service. OpenSignal ranked average U.S. 5G speeds as the lowest among the 15 leading markets, at 52 Mbps. The nation ranks sixth in 5G availability, with users connected to 5G networks only 21.4% of the time.
Analysts do expect carriers' 5G networks to grow significantly in time. Having Apple devices and the company's marketing muscle behind 5G will keep the technology in front of carriers' potential subscribers. "Apple will do more for 5G than 5G will do for the new iPhones," Husson said.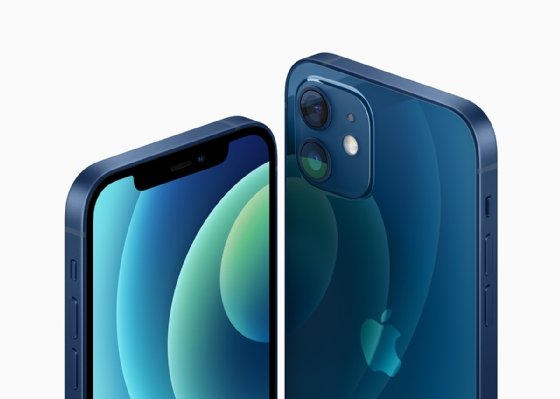 Apple's 5G future
While U.S. businesses and consumers wait for 5G, Apple is betting on AR as an early 5G application that will wow iPhone buyers. AR software overlays data over an image of a person's environment in real time to provide useful information.
The Lidar scanner in the iPhone 12 Pro models uses light pulses to provide the phone with a more accurate view of the user's environment. The device can then overlay information and graphical elements on real-world images more precisely.
At its annual iPhone event, Apple demonstrated how the scanner could help set a medical device manufacturing facility's layout. A company could use an iPhone with an AR app to superimpose machinery on available space to determine the best location based on how workers use it. Today, the process takes weeks and involves moving around cardboard props.
People who repair large machinery in the field could benefit from an AR app in a smartphone by scanning the equipment and getting valuable data superimposed on the image, analysts said.
The starting price for the iPhone 12 is $799, the iPhone 12 Pro starts at $999 and the iPhone 12 Pro Max at $1,099. Apple is taking orders for the iPhone 12 and iPhone 12 Pro now; those phones will be available Oct. 23. Preorders for the iPhone 12 mini and iPhone 12 Pro Max will begin Nov. 6, with the devices shipping Nov. 13.
The phones support 5G services from all of the three major carriers: AT&T, T-Mobile and Verizon.
Dig Deeper on Mobile operating systems and devices