designsoliman - Fotolia
New Citrix ShareFile features automate workflows
Organizations that perform repetitious business tasks can benefit from Citrix ShareFile's workflow feature, which has seen numerous updates recently.
Recent updates to Citrix ShareFile features aim to make it easier for employees to complete common workflows.
ShareFile this month got updates to its customizable workflow feature that allows organizations to store workflow data on premises. Workflow capabilities have become more common in content management tools, and Citrix's enterprise file sync and share (EFSS) offering may pique the interest of organizations where employees repeat certain business processes.
"For transaction-based businesses, the workflow feature could be quite useful -- [for example], a real estate transaction that requires multiple reviews and approvals," said Jo Harder, a cloud architect and analyst at TVP Strategy.
ShareFile also added support for information rights management for cloud customers and a new migration service for moving from other storage systems.
What's new with Citrix ShareFile Workflow
The ShareFile workflows feature, which allows users to carry out common tasks such as submitting requests and making approvals, came out for the web version of the service in 2016 and became generally available for its mobile apps in June. Integration with Citrix's Secure Forms app development tool allows organizations to create custom workflows that aim to streamline repeated processes people do manually. It also allows organizations to set custom triggers that cause an action, such as alerting a manager by email when an employee fills out a form that requires approval.
Before this latest ShareFile update, the custom workflows were only available for data stored in Citrix-managed cloud storage; now, organizations can store the data on premises.
We are very heavy on trying to automate processes.

Michael Thompsonsystems engineer at a managed services provider
IT professionals and end users can create workflows in ShareFile using templates. Once a person builds a form, he or she grants a user or group of users permission to access it. Users can then access the forms they're approved to use from the ShareFile Workflow app, which is available on desktop or mobile and is separate from their stored documents in the ShareFile app.
This capability would be useful for handling project management documents that employees constantly send back and forth among themselves for reviewing and signing, said Michael Thompson, a systems engineer at a managed services provider with several hundred employees who manage more than 30,000 customer sites.
"We are very heavy on trying to automate processes as much as possible for the minutia that you get tasked with day to day, so that's a big deal to us," he said.
The MSP uses ShareFile today for sharing documents, but employees use encrypted email to send and sign project management documents and service agreements.
"That works OK, but ShareFile fits that bill better," Thompson said.
Custom workflow ShareFile features are included in the premium and platinum editions of the service.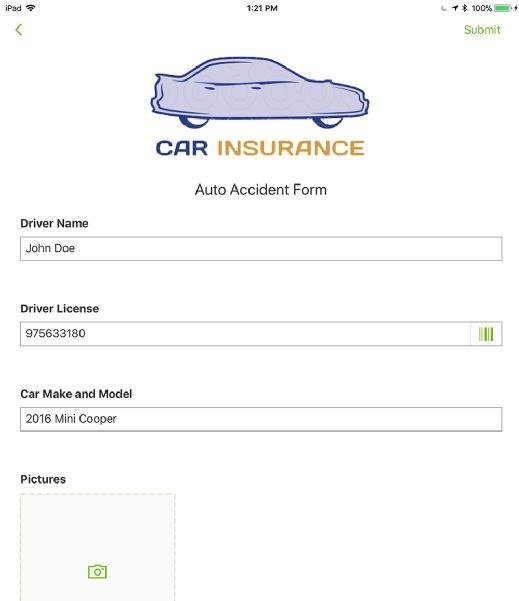 More new ShareFile features
Citrix also added a service to help organizations migrate data from legacy file servers to Citrix-managed storage zones. The offering, aimed at companies with large amounts of data, allows new or existing ShareFile customers to schedule a time to migrate data that will have the least effect on user productivity.
Additionally, the information rights management (IRM) capability Citrix announced last year will now be available for Citrix-managed cloud storage, not just on-premises storage. IRM ensures that any file encrypted and requiring authentication in ShareFile remains that way no matter where it lives.
The latest ShareFile update also brings several minor new features to its Microsoft Outlook plug-in and a new add-on for Outlook on Apple macOS and Outlook Online.
ShareFile's role in the EFSS market
Other EFSS products also offer workflow capabilities, such as Box's Relay feature. A couple aspects differentiate Citrix ShareFile, however, including the ability to take advantage of mobile app templates in Secure Forms and allow for IT management through Citrix Workspace. Another leg up is Citrix's ownership of RightSignature, an e-signature software similar to DocuSign that provides secure signing functionality users can incorporate into the workflows, Harder said.
Still, the future of ShareFile has been somewhat unclear after Citrix laid off hundreds of employees, including many in the ShareFile business, last month. At that time, CEO David Henshall said the company would focus ShareFile more on the enterprise market rather than SMBs.
Gartner's 2017 Magic Quadrant for content collaboration (formerly the EFSS quadrant) placed Citrix as a leader but ranked its "ability to execute" lower than that of Box, Dropbox and Microsoft.
"Competition is definitely heating up," Harder said.