igor - Fotolia
Explore new features of Android Pie
Google released the public beta of Android's latest operating system, Android Pie, which includes new features for the enterprise. Discover what this latest version has to offer.
Google added some features to Android Pie -- the latest version of Android's operating system -- that make it easier for users to work on an Android phone.
Navigating Google's Android P
This OS may look similar to past versions, but the navigation of the new user interface stands out. A pellet on the bottom-middle of the screen acts like a home button, but users can mostly navigate through gestures. The back button appears after users open an app, and the Recents button is gone, but the same action occurs when users half-swipe up from the bottom of the screen.
Users tap on the microphone from the home page to access voice systems. While former versions of the Android OS took users to the search screen, Android Pie will now take them to Google Assistant.
The new Google Android Pie Slices feature enables deep linking to navigate to recently accessed features within apps. The notification panel is designed for notched screen phones, which several manufacturers will release soon.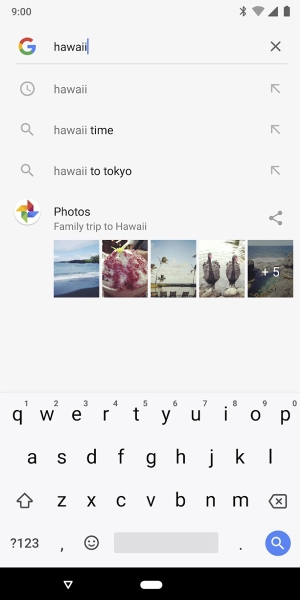 Other useful features of Android Pie include the ability to suppress error dialogs. For example, error logs will not be visible during a pilot when the code is not final.
Enterprise-ready features of Android Pie
Google is making strides toward useful tools for the enterprise. One of the main new features of Android Pie is the creation of a work profile user interface. This gives users the ability to separate work and personal apps by turning the work profile on and off. Admins will be able to turn profiles on or off and check the status of a work profile. Although it is included in Android P, it is too early to know which manufacturers will support this feature.
Features of Android Pie also include an API that launches another instance of an app in a different profile to help users switch between accounts. For example, the interface of an email app can enable the user to switch between their personal profile and their work profile to access both email accounts.
With Android P, Google can support multiple users on dedicated devices or ephemeral users.
With Android Pie, Google can support multiple users on dedicated devices or ephemeral users. This feature may be useful in situations in which multiple people use one device, such as in an insurance agent's office that shares devices or public places that check out tablets, such as libraries. Administrators control who the ephemeral users are and how they can use dedicated devices.
Google also released an Android Management API that allows administrators to manage Android devices. Although enterprise mobility management (EMM) vendors will probably continue to use their own APIs, this may serve as a replacement for an EMM for smaller companies. EMM vendors should support Android Pie and the management of these devices, but enterprises most likely won't manage devices with Google's new API until 2019.
Dig Deeper on Mobile operating systems and devices