Latest Juniper switches up throughput for cloud applications
The latest Juniper switches target companies that want a network infrastructure with the throughput and management software to run apps in the data center and public clouds.
Juniper Networks has introduced switches for companies that want the throughput and software to deliver network services to applications running in the data center and public clouds.
Juniper also unveiled this week beefier campus switches and cloud-based software for provisioning and configuring the hardware. For branch offices, Juniper launched an appliance that runs a virtual firewall and router. The x86-based device has a maximum throughput of 10 Gb.
Juniper's latest data center switches are for companies looking to refresh, expand or consolidate their networking hardware in preparation for supporting applications running on premises and on public clouds. The Juniper switches support the company's combined software console and controller for orchestrating, managing and monitoring network services, such as firewalls and routing, across cloud and data center applications.
The software, called Contrail Enterprise Multicloud , supports applications on Amazon Web Services and Microsoft Azure. Cisco and VMware sell competing products.
New Juniper switches for the data center
The largest of the new Juniper switches is the QFX10002, which companies can use as a spine switch or as an edge device that routes traffic to another data center. The hardware runs the Juniper-designed silicon and has 60 100 Gigabit Ethernet (GbE) ports.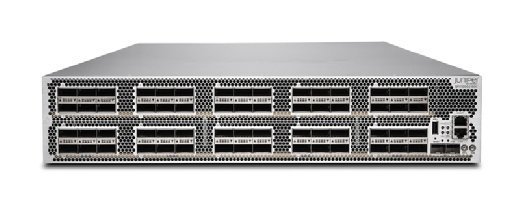 Juniper also introduced a line card for the QFX10000 series. The QFX MACsec line card provides 30 100 GbE ports for encrypted traffic.

Juniper's other data center switches are for companies that need faster hardware, but do not need the same level of performance as the QFX10002. The QFX5210 is a spine switch with 64 100 GbE ports, and the QFX5200 is a leaf switch with 48 25 GbE ports. The latter is for companies that want a more powerful replacement for their 10 GbE hardware. Broadcom's Tomahawk 2 chipset powers both switches.

Latest Juniper switches for the campus
For the campus, Juniper released two multi-gigabit switches, the EX2300 and the EX4300. The former has 12 1 GbE or 2.5 GbE ports, while the latter has 1, 2.5, 5 or 10 GbE links.
The company also released a cloud-based dashboard, called Sky Enterprise, for provisioning and configuring Juniper's campus switches and firewalls. Juniper has integrated the application with partner Aerohive's HiveManager NG software console, which companies use to monitor and manage Aerohive's Wi-Fi access points.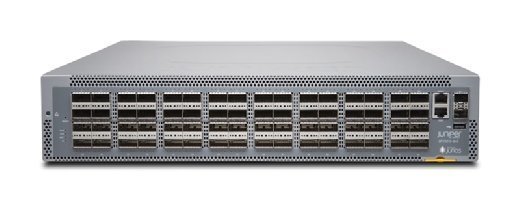 Juniper has built Sky Enterprise as a complement to HiveManager and does not plan to turn the product into a competitor. "We're not designing a product to replace Aerohive," said Mike Bushong, Juniper's vice president of enterprise cloud marketing.
For the branch, Juniper launched a lighter version of its Intel-based NFX 250 server for running Juniper or third-party virtualized network services, including a router, firewall and SD-WAN. The new NFX 150 is an Intel Atom-powered appliance with a maximum throughput of 10 Gb.