Ivelin Radkov - Fotolia
Huawei ban will hasten its retreat from U.S. suppliers
The Huawei ban will spur a faster retreat from U.S. suppliers, as the Chinese tech company invests more in its manufacturing plants and adds non-U.S. partners, analysts said.
Huawei is likely to speed up the development of its chip manufacturing operations to wean itself from U.S. suppliers and avoid being a pawn in trade disputes between the United States and China, analysts said.
The Trump administration's recent decision to place the Chinese tech giant on a trade blacklist has highlighted Huawei's dependency on U.S. suppliers of advanced chips. Last year, almost 15% of the $70 billion Huawei spent on components for products ranging from smartphones to 5G radio base stations went to U.S. suppliers.
To address the impending supply crunch, Huawei will lean more on non-U.S. suppliers, such as TSMC, the world's largest contract chipmaker. TSMC, formally, Taiwan Semiconductor Manufacturing Company Ltd., said this week its business was not affected by the Huawei ban, the Reuters news agency reported.
Huawei will also accelerate efforts to manufacture components itself, analysts said. Huawei owns Chinese fabless semiconductor company HiSilicon, which licenses microprocessor designs from Arm Holdings, based in the United Kingdom. Arm-design chips power most mobile devices worldwide.
"[Huawei] might suffer a fairly significant revenue shrink over the next couple of years as this market transition plays out," said Chris Antlitz, an analyst with Technology Business Research Inc. "But they're going to be OK.
[Huawei] will work through this, and they're going to become a stand-alone, fully functional, vertically integrated company at the back end of this.

Chris AntlitzAnalyst, Technology Business Research
"They'll work through this, and they're going to become a stand-alone, fully functional, vertically integrated company at the back end of this," he said.
Arm halts business with Huawei
Until then, the obstacles Huawei will face seem to change daily. On Thursday, the BBC reported that Arm told employees to suspend doing business with Huawei. Arm designs use U.S. technology that could fall under the Trump administration's Huawei ban, according to the report.
U.S. technology is also in products Huawei sells to non-U.S. communication service providers, which account for 65% of the market for telecom equipment. Huawei captures about half that spend, according to IDC.
"One in two telcos outside the U.S. use Huawei routers," said Rajesh Ghai, an analyst at IDC. "You're really putting the networks of half the world in jeopardy."
Huawei as pawn
The Trump administration has banned U.S. suppliers from selling components to Huawei after Aug. 19. The administration has also barred Huawei from doing business in the United States, saying the company's close ties to the Chinese government makes it a national security threat.
If the definition of national security is too broad, then trade restrictions against Huawei and other companies could cost U.S. businesses between $14 billion and $56 billion in export sales over five years and threaten from 18,000 to 74,000 jobs, according to a study conducted by the Information Technology & Innovation Foundation, a nonpartisan research institute.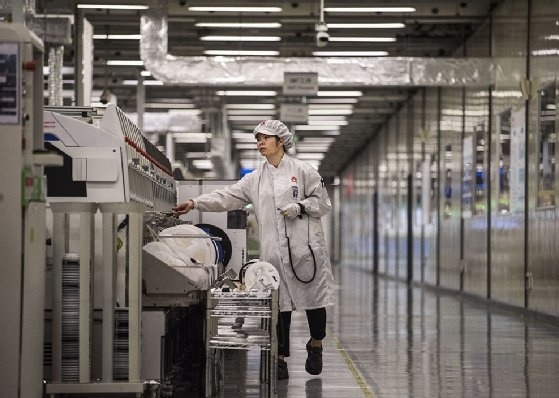 U.S. President Donald Trump has said he plans to meet with Chinese President Xi Jinping at the G20 summit in Osaka, Japan, next month. Analysts speculate Trump is using Huawei as a way to pressure China into a trade deal more favorable to the United States.
"The timing tells you it's a negotiating ploy," Ghai said. "I think this is a way to play hardball with China."
Maybe so, but the impact on the way the U.S. and Chinese tech companies do business will be significant.
"The trade [dispute] will get resolved because it has to," Antlitz said. "But the trust, that probably will not get resolved, and there's really nothing anybody can do about it."