Getty Images
OnAsset logistics service taps Amazon Sidewalk
Logistics company OnAsset Intelligence expects Amazon Sidewalk to be most beneficial for tracking goods on trucks heading to their final destinations in densely populated areas.
Amazon Sidewalk, a nationwide wireless network for IoT, lacks guaranteed connectivity and performance. Yet OnAsset Intelligence believes it's good enough to improve its business-to-business logistics service significantly.
OnAsset, based in Irving, Texas, was one of the first companies to introduce a product leveraging Sidewalk, which Amazon recently opened to businesses. The wireless mesh network of Amazon Echo and Ring consumer devices reaches nine out of every 10 people in the United States.
OnAsset expects Sidewalk to be most beneficial for tracking goods on trucks heading to their final destinations in cities, which are the places where the concentration of Amazon devices is highest. The company launched last week a sensor named the Sentinel 200 that can communicate with a Sidewalk-enabled device within roughly a mile.
"It's just a natural fit," said OnAsset CEO Adam Crossno. "It's something we've been working on for some time in partnership with Amazon. We've been playing with this for a while."
OnAsset develops sensors to track individual items or complete shipments of manufactured goods. For climate-sensitive products, such as medicines, fine arts and vaccines, OnAsset's sensors can monitor temperature, humidity and light. They can also track whether fragile products, such as flat-screen TVs, remained upright during shipment.
OnAsset sensors send encrypted data to the company's internet gateway devices installed in ports, freight-forwarding warehouses, and air and train cargo facilities. Sensors within 430 yards of an OnAsset gateway send data to the company's cloud. Customers can see the information through an online portal or have the data directed to on-premises systems.
The problem OnAsset solves with Sidewalk is the data silence that occurs when a truck leaves the final warehouse and arrives at the receiving dock of the company that bought the goods. There are no gateways to receive data while the goods are in transit, and the company receiving the goods is unlikely an OnAsset customer.
OnAsset's Sentinel 200 sensors continue to send tracking data by tapping into Sidewalk over Bluetooth or LoRa, a low-power, long-range wireless technology. OnAsset could get similar coverage by installing a cellular radio on its sensors. However, that would increase costs and require a subscription fee to access the network.
"When you layer all of those things up, Sidewalk is very attractive from just a raw cost point of view," Crossno said.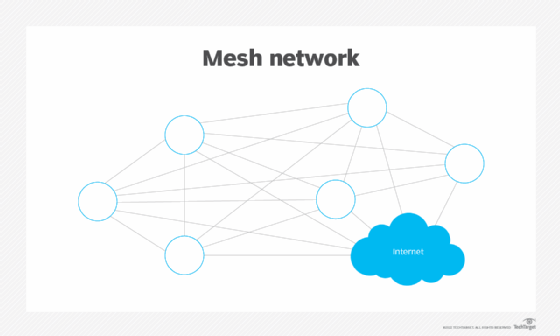 Sidewalk's downside
Sidewalk is a long-range network that offers persistent connectivity to hundreds of millions of voice-activated Echo devices and Ring security cameras. All data traveling on Sidewalk is encrypted, according to Amazon.
Amazon integrated Sidewalk with its AWS IoT Core service, which comprises tools for connecting IoT devices and routing data to other AWS services.
Last week, Amazon released hardware and software development kits that let developers build the software to connect devices to Sidewalk. Echo and Ring devices include Sidewalk Bridge technology, which pools a small portion of the hardware's internet bandwidth to provide network access to third-party devices.
Amazon turns on Bridge by default, but Echo and Ring customers can turn it off if they prefer not to share their internet connection. That adds an element of uncertainty when trying to connect to the network, said Jack Gold, an analyst at J. Gold Associates.
Regions outside densely populated areas would also have fewer Echo and Ring devices, so that network availability could fluctuate, he added.
Carriers like AT&T, Verizon or T-Mobile could provide a more reliable and secure IoT service as they roll out their 5G networks, Gold said. However, whether they'll dedicate a portion of the network to IoT is unknown.
"For the carriers, how you slice the network is as much a business decision as a technology decision," Gold said. "So they've got to figure out whether or not it's attractive."
Meanwhile, companies like OnAsset will tap into Sidewalk when the benefits outweigh its limitations. The company plans to offer more products leveraging the network between now and early next year.
Antone Gonsalves is networking news director for TechTarget Editorial. Since the mid-1990s, he has worked for UBM's InformationWeek, TechWeb and Computer Reseller News. He has also written for Ziff Davis' PC Week, IDG's CSOonline and IBTMedia's CruxialCIO, and rounded all of that out by covering startups for Bloomberg News. He started his journalism career at United Press International, working as a reporter and editor in California, Texas, Kansas and Florida. Have a news tip? Please drop him an email.
Dig Deeper on Mobile and wireless networks