animind - Fotolia
What QLC NAND products are available?
QLC NAND flash drives started appearing on the market in the last nine months. If your business is ready to try them out, you'll want to know about these options.
Quad-level cell NAND is still a relatively new technology, but there are several QLC NAND products on the market....
Continue Reading This Article
Enjoy this article as well as all of our content, including E-Guides, news, tips and more.
With four bits of data per memory cell, QLC 3D NAND provides 33% more bit density compared with triple-level cell 3D NAND.
Among the recently unveiled QLC NAND SSDs is Intel's D5-P4326 NVMe drive. It uses 64-layer 3D NAND and has a capacity of 15.36 TB in both a ruler and 2.5-inch U.2 form factors.
A 30.72 TB version of the drive will be available in third quarter, according to Intel. It will come in the ruler form factor and be aimed at read-intensive cloud applications.
Intel has two other QLC NAND products: the D5-P4320 and the 660p.
The D5-P4320 is an NVMe QLC SSD for the data center, with a maximum capacity of 7.68 TB.
The 660p is also an NVMe-based drive and comes in 512 GB, 1 TB and 2 TB versions, all based on 64-layer 3D QLC NAND tied to a Silicon Motion SM2263 controller.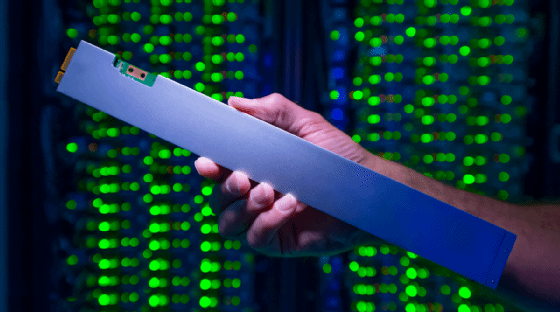 Last November, Micron made its 5210 ION QLC NAND SSDs generally available. The SSDs also use 64-layer 3D NAND flash and have capacities ranging from 1.92 TB to 7.68 TB. The Micron 5210 ION drives use the slower SATA interface, rather than the PCIe interface, and faster NVMe technology. The 7.68 TB 5210 ION drive has sequential read/write speeds of up to 540/360 MBps and supports random read/write performance of 90K/4.5K IOPS. That compares with Intel's D5-P4320 7.68 TB NVMe drive, which has sequential read/write speeds of up to 3,200/1,000 MBps and random read/write performance of 427K/32K IOPS.
According to Micron, the 5210 ION QLC SSDs are intended to be HDD replacements. The drives are aimed at read-intensive, performance-sensitive workloads, such as AI data lakes, machine and deep learning, real-time analytics, and Ceph block and object stores.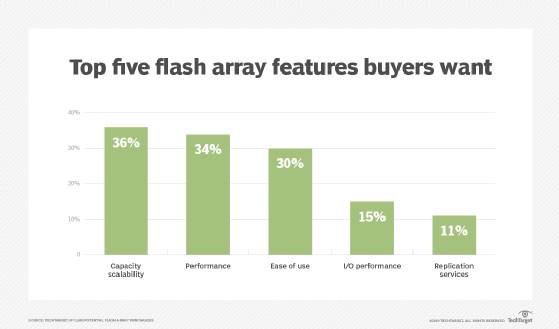 Micron also offers the Crucial P1 NVMe-based QLC SSD, which uses 64-layer 3D QLC NAND and the Silicon Motion SM2263 controller. The Crucial P1 comes in 500 GB and 1 TB models.
Two other available SATA-based QLC NAND products are Samsung's 860 QVO V-NAND drive, which comes in 1 TB, 2 TB and 4 TB capacities, and ADATA's Ultimate SU630 3D QLC NAND SSD in 240 GB, 480 GB and 960 GB capacities.