Definition
NAS enclosure (network-attached storage enclosure)
A network-attached storage (NAS) enclosure is a storage device that provides hard disk drive (HDD) capacity to devices connected to a network. NAS enclosures can be purchased either with a varying number of empty bays to which HDDs or solid-state drives can be bought and added to separately, or with pre-populated drives.
NAS enclosures can be used in home networks but are a popular product among small and medium-sized businesses because they give users more flexibility when it comes to choosing the type of drives to be added to the enclosure. That means a NAS enclosure has the potential to be a low-cost storage option if commodity HDDs are used. Once populated with drives, a NAS enclosure provides centralized, shared storage to all users on a network; rather than storing files on personal computers, users store files in this centralized location.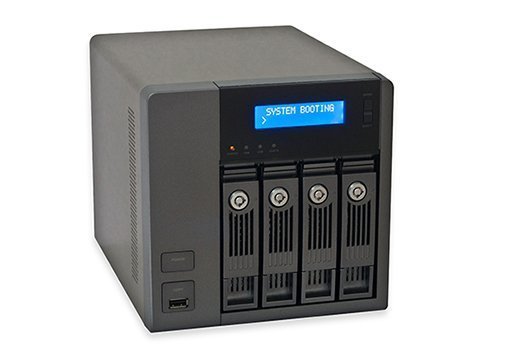 NAS enclosure variations
In addition to drive bays, NAS enclosures are often shipped with operating system (OS) and/or management software, ports that allow for external storage connectivity, and built-in CPU and memory.
NAS enclosures can be purchased with anywhere from one to 24 bays. Most NAS enclosures connect to drives via Serial ATA, and to the network via Ethernet. Some enclosures also have the ability to connect to a network wirelessly. Many also have USB ports that allow users to connect additional external storage. When an OS is provided, it is most frequently Linux-based.
NAS enclosures provide different levels of data protection, depending on how many drives are used. Lower-end systems with only two drives will typically mirror data between drives. Other higher-end systems often provide other levels of RAID.
On the low end, two-bay enclosure models start for less than $200. The price increases with the number of bays, amount of processing power and the number of features, and can stretch to thousands of dollars. Some popular vendors of NAS enclosures include Drobo, NetGear, Seagate, Synology and Western Digital.
This was last updated in
April 2015
Continue Reading About NAS enclosure (network-attached storage enclosure)