everythingpossible - Fotolia
HPE goes NVMe storage for Primera, SCM on Nimble
Hewlett Packard Enterprise automates storage optimizations for HPE Primera SANs. Customers now may replicate HPE storage snapshots to a third Nimble Storage array or the cloud.
Hewett Packard Enterprise has taken steps with its enterprise Primera and midrange Nimble storage arrays to improve performance and autonomous management.
HPE last week said Primera now supports NVMe flash drives and Nimble supports storage class memory (SCM). The vendor also improved artificial intelligence-based analytics and disaster recovery for Primera.
HPE storage analytics come from its acquisition of Nimble Storage in 2017. Nimble's InfoSight cloud-based analytics uses AI to predict potential conflicts and aid capacity planning. HPE has integrated InfoSight intelligence on its other arrays, including Primera when it launched in June 2019.
InfoSight on HPE Primera
HPE Primera will eventually replace 3PAR as HPE's flagship SAN array platform. It competes with Dell EMC PowerMax, IBM FlashSystem 9200 SANs, NetApp All Flash FAS (AFF) and Pure Storage FlashArray all-flash systems. HPE called Primera "NVMe ready" at launch a year ago, and has added support for NVMe drives, including an all-NVMe option.
Primera OS 4.2 -- available in the third quarter of 2020 -- will embed a machine learning engine designed to put InfoSight optimizations into action. HPE said it uses InfoSight on Primera to generate AI models that can be deployed directly on the array for tuning and storage management. The goal is to optimize the storage system automatically with no IT intervention.
HPE's ability to optimize storage system performance with predictive intelligence is its strongest selling point, said Steve McDowell, a senior analyst of storage and data center technologies at Moor Insights & Strategy, based in Austin, Texas.
"This is a brilliant use of the InfoSight technology. If they do it well, this could be a game-changer. We need to watch this play out to understand if it ultimately delivers on the promise, but for now it's a heck of a promise and a great story for HPE customers," McDowell said.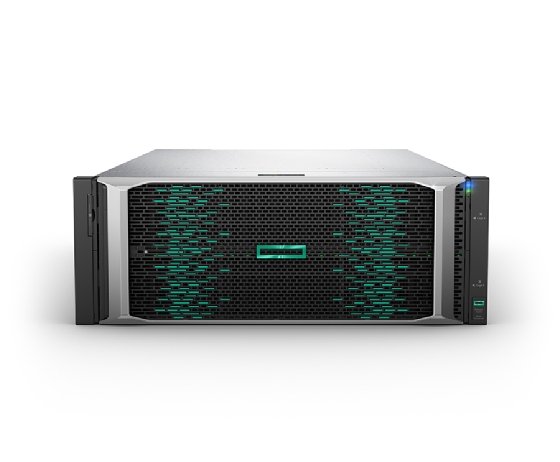 HPE is making SCM available as an option on new Nimble Storage arrays by including Intel Optane drives as cache. The SCM support gives it feature parity with competing midrange block storage systems. Customers with older arrays can get a 1.5 TB SCM upgrade kit without having to upgrade to a new system.
"That's going to be a very attractive option for a lot of customers who are already facing a year of economic uncertainty," McDowell said.
He said the biggest challenge for HPE Nimble is closing the gap with midrange competitors EMC, IBM, NetApp and Pure Storage, that have done a better job of positioning their storage products as cloud arrays through features such as as-a-service pricing.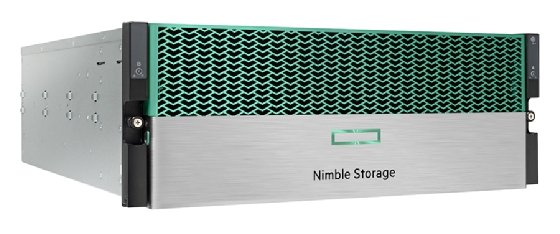 HPE is trying to close that cloud gap through its replication features and offering arrays through its GreenLake consumption pricing program.
HPE also upgraded its Peer Persistence software that enables continuous data availability for disaster recovery. Enhanced HPE disaster recovery supports asynchronous snapshots to the cloud or a third Nimble or Primera array. Nimble added support for three-site replication. HPE does not support replication of snapshots between different array platforms.
Nimble and Primera arrays are available through HPE GreenLake consumption licensing. HPE said it plans to make all its products and services available in GreenLake by 2022.