Kit Wai Chan - Fotolia
New PCIe 4.0 SSDs, 24 Gbps SAS SSDs supply bandwidth boost
A new wave of bandwidth-doubling enterprise SSDs are on the way from major drive manufacturers to support PCIe Gen 4 and 24 Gbps SAS in enterprise storage arrays and servers.
New solid-state drives that are rolling out from Intel, Kioxia and Western Digital will give enterprises and hyperscalers higher-performing NVMe-based PCIe and SAS flash storage options for their data centers.
Kioxia (formerly Toshiba Memory Corporation) took the lead in shifting from 12 Gbps to 24 Gbps in its new PM6 Series of SAS SSDs for traditional enterprise storage systems and servers. Kioxia claims the PM6 Series could improve random read and write performance by more than 140% and sequential write performance up to 54% over its predecessor PM5 Series with read-intensive workloads.
But momentum has been shifting away from legacy SAS and SATA to faster NVMe SSDs that plug into the server's PCI Express bus. Intel's latest D7-P5500 and D7-P5600 NVMe SSDs support PCIe 4.0 to enable double the bandwidth over prior PCIe Gen 3 drives. Samsung and Kioxia have also launched enterprise PCIe 4.0 SSDs during the past year.
The new PCIe 4.0 SSDs draw attention to Western Digital's decision to support PCIe Gen 3.1 in its new Ultrastar DC SN840 NVMe SSD. WD officials said the company plans to transition to Gen 4 at the "right time" when OEM demand becomes stronger and the broader ecosystem is ready. They claimed most customers are still using SAS and SATA SSDs and would get a substantial 2x to 5x performance benefit with a move to NVMe-based PCIe 3.1 SSDs.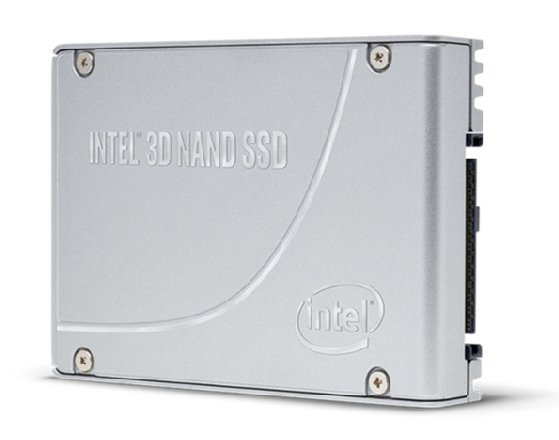 Need PCIe 4.0-compatible processors
But customers need servers equipped with PCIe Gen 4-compatible processors to gain the bandwidth boost from the latest NVMe PCIe 4.0 SSDs from Intel, Kioxia and Samsung. So far, only one of the two major server CPU producers, AMD, supports PCIe Gen 4. Intel declined to disclose when its processors would support PCIe 4.0.
Joseph Unsworth, a Gartner vice president who tracks semiconductors, NAND flash and SSDs, estimated that only a few million PCIe 4.0 SSDs have shipped, mainly to enthusiasts and gamers using systems with AMD processors. Unsworth predicted PCIe Gen 4 SSDs would not ramp up in volume until the second half of 2021.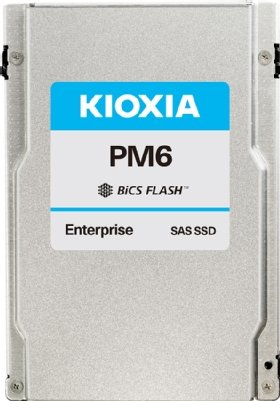 Eric Pike, director of WD's enterprise OEM segment, said many storage OEMs "aren't even talking about Gen 4 for at least another year." He added that some have discussed skipping PCIe Gen 4 and going straight to PCIe Gen 5.
"Most of Western Digital's customers -- and the overall market -- do not currently have the specialized use case requirements to warrant the increase in cost and higher power consumption of PCIe Gen 4 SSDs," a WD spokeperson said. "Even for the extreme demands of hyperscale cloud environments, PCIe Gen 3 is not the bottleneck for storage today."
WD elected to focus on consistency of latency and performance in its new 2.5-inch, dual-port PCIe Gen 3.1 SSD that uses the company's 96-layer triple-level cell (TLC) 3D NAND flash. The SN840 ranges from 1.6 TB to 15.36 TB in capacity and supports 1 to 3 drive writes per day (DWPD). WD's product data sheet lists a maximum sequential throughput of 3.5 GBps for reads and 3.3 GBps for writes, IOPS up to 780,000 for random reads and 257,000 for random writes, and latency as low as 139 microseconds.
PCIe Gen 4 vs. PCIe Gen 3
Intel's single-port D7-5500 and D7-5600 PCIe 4.0 SSDs claim to deliver a 33% performance improvement and 40% lower latency than its prior generation NVMe PCIe Gen 3 SSDs. The D7-5500 data sheet lists throughput up to 7 GBps for sequential reads and 4.3 GBps for writes, maximum IOPS of 1 million for random reads and 130,000 for random writes, and read latency of 78 microseconds. The D7-5600 offers the same performance metrics, with the exception of a maximum IOPS of 260,000 for random writes.
The new D7-5500 and D7-5600 SSDs use Intel's 96-layer TLC 3D NAND flash and new PCIe Gen 4 controller and firmware. The 2.5-inch D7-5500 SSD ranges in capacity from 1.92 TB to 7.68 TB and supports 1 DWPD. The D7-5600 can handle 3 DWPD and has a capacity range of 1.6 TB to 6.4 TB.
Intel's and Samsung's PCIe 4.0 SSDs support NVMe 1.3, whereas Kioxia shifted to NVMe 1.4 with its CM6 and CD6 PCIe Gen 4 enterprise drives. Kioxia ranks third in enterprise SSD market share, behind Samsung and Intel, according to Gartner.
SAS SSD market
But Kioxia maintains a significant presence in the long-proven SAS SSD market, where it trails only Samsung. IDC research vice president Jeff Janukowicz said the market for SAS SSDs continues to expand, and he expects capacity shipments to grow by close to 25% in 2020 compared to 2019.
"While NVMe is growing quickly and has become the interface of choice for many cloud service providers, SAS is still preferred by storage and server OEMs," Janukowicz said. "Within the storage array market, SAS SSDs represented over 70% of the capacity shipped in 2019."
Kioxia's new 2.5-inch U.3 PM6 Series SSDs use the company's 96-layer TLC 3D NAND flash and ranges from 400 GB to 30.72 TB, doubling the maximum capacity of the prior PM5 model. The drives support single-, wide- and dual-port configurations and 1 DWPD for read-intensive workloads, 3 DWPD for mixed use, and 10 DWPD for write-intensive applications.
Steve Garceau, director of enterprise SSD product marketing at Kioxia, estimated that more than 90% of Kioxia's business is 1 DWPD and 3 DWPD, but he said the 10 DPWD write-intensive workspace is still surprisingly popular.
"I'll admit it. I tried to kill the write-intensive space heading into PM6. But talking to customers, there was a cry from below that said, 'We've still got to have this stuff,'" Garceau said.
Need random-write performance
Garceau said OEMs have legacy customers that need the random-write performance the new SAS SSDs gets through the extra overprovisioning that goes into making the drives. He said the write performance could be two times to four times higher than what a typical 1 DWPD delivers and could help in particular with logging in financial and quantitative applications.
Kioxia claims the new PM6 also more than doubles sequential read performance over the PM5, to more than 4.3 GBps, and improves random read latency by up to 26%.
Customers generally buy Kioxia's SAS SSDs through server and storage OEMs. Kioxia said the new 24 Gbps PM6 model is available now for qualifications and should be shipping in systems in the fourth quarter.
Samsung, Seagate and Western Digital also make SAS SSDs but do not yet support the 24 Gbps SAS specification. Pike said 24 Gbps SAS SSDs are on the horizon for Western Digital, but the company is currently prioritizing NVMe drives.
In other SSD news, Kioxia said today that it joined forces with a server OEM to demonstrate the new Enterprise and Datacenter SSD Form Factor (EDSFF), also known as E3, under development with a Storage Networking Industry Association technical work group for servers and storage systems. Kioxia did not identify the server partner. The SSD vendor claimed the EDSFF E3.Short (E3.S) and E3.Long (E3.L) form factors represent the future of PCIe SSD storage for servers and all-flash arrays in cloud and enterprise data centers. The EDSFF options would break from the limitations of the 2.5-inch form factor with additional size choices (including thin, 7.5 mm, and thick, 16.8 mm), higher power options (up to 40 watts), and improved signal integrity to enable higher performance PCIe Gen 5.0 and beyond, according to Kioxia.