markrubens - Fotolia
Project Apex brings Dell into battle to control IT services
If you were looking for new products at Dell Tech World 2020, you went to the wrong place. It's all about Dell's Project Apex initiative for selling infrastructure as a service.
You want a quick rundown of the products Dell will launch at its 2020 digital conference?
Here's the list:
Nothing.
That's right, there are no new product launches at this week's Dell Technologies World. Dell is declaring its devotion to cloudlike services, through a program called Project Apex. Today, Apex consists of a Cloud Console portal and a commitment from Dell to sell its entire infrastructure as services, beginning with storage in 2021. This is a big change from a few years ago, when EMC -- now Dell's storage division -- set out to break its record for new product launches every year at EMC World.
Timing is part of the reason for lack of brand-new products at Dell's conference. Dell Tech World was originally planned for May, then pushed back when it went virtual like almost every IT show this year. If the show came off in May, Dell likely would have made its main storage focus its new PowerStore midrange array. Since then, Dell EMC has also launched PowerScale NAS, PowerFlex software-defined storage, and rugged versions of its VxRail hyper-converged infrastructure and PowerEdge XE2420 server.
But those products are merely footnotes at Dell Tech World this week. Dell's news focus is on the selling motion for those products. The services push shows how quickly the IT world is moving from Capex to Opex spending, and from buying on-premises hardware to cloudlike services. We've hit a tipping point when the world's largest IT infrastructure companies declare their shift to everything as a service.
"It's clear as day to us that the world is shifting to cloud," Dell COO Jeff Clarke said today during a media conference. "And we have work to do. How do we provide that proverbial Easy Button that customers have become accustomed to in the cloud? That's where our focus is."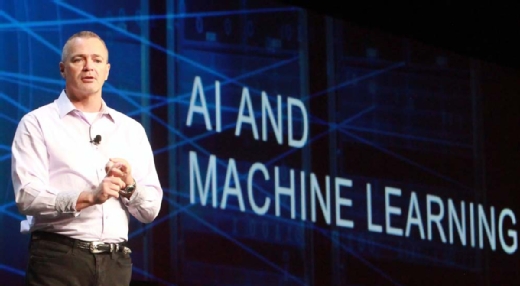 Clarke said the vendor Dell was encouraged by 2,000 customer subscriptions to Dell On Demand since its 2019 launch, and to "think of Apex as the umbrella for all our as-a-services activity."
"We are committed to delivering a cloudlike as-a-service experience across the full Dell portfolio," he said. 'Project Apex accelerates how we bring together our as-a-service and cloud strategies. You choose how you pay and consume -- pay as you go, pay as you use, or subscription."
IT shops have decided whether they like the public cloud or not, they clearly like the buying process. Clarke and CEO Michael Dell said the 2020 pandemic accelerated that trend, and they expect many of the changes we've seen over the last six months will be permanent.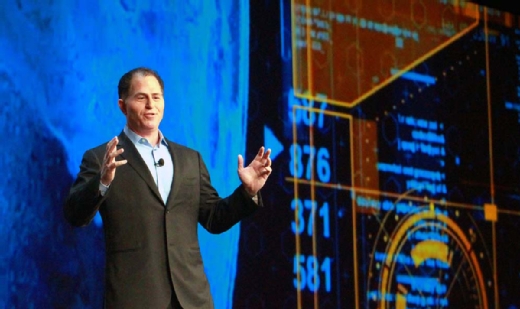 "There is definitely a rise in demand for subscription and as a service," Dell said. "We've also seen demand shifts -- the whole work from home and learn from home has been a massive trend that's still going on."
Customers can still buy on-premises storage in Dell's storage- as a service (STaaS) program, but Dell will own and manage the hardware. Customers buy it by entering the type of storage, capacity, performance, SLAs and pricing requirements in the Cloud Console.
Of course, this isn't a brand-new development. Dell already had programs for selling its storage hardware on demand and through consumption-based pricing, and is actually late to the game. Apex lags HPE GreenLake, NetApp Keystone, and initiatives from smaller storage vendors to enable pricing and provisioning storage through online portals. Just the way AWS, Microsoft Azure and Google Cloud do it.
The IT world has seen this coming. IDC forecasts that more than 50% of core data center infrastructure and 75% of edge infrastructure will be sold as a service by 2024. It was more than a year ago when HPE declared it will offer all of its IT as a service by 2022.Two weeks ago IBM said it will create a separate IT infrastructure services company to tap into the trend.
Customers who by necessity had to buy only what they needed during lockdowns don't want to turn back. They're telling vendors such as Dell that buying storage is too complicated and costs too much because they have to overprovision, and is difficult to manage. Spending on IT infrastructure for private and public clouds increased 34.4% year over year in the second quarter of this year, while spending on non-cloud IT infrastructure dropped 8.7%, according to IDC.
Sam Grocott, a Dell senior vice president, said Dell EMC's as-a-service sales so far have been primarily to large enterprises, but he expects that to move downstream to smaller businesses.
The Cloud Console is in public preview, expected to become generally available in early 2021. STaaS will be ordered through the console. Dell EMC will adopt instance-based pricing through Cloud Console, starting at $47 per month with subscription pricing. For instance, 500 compute optimized instances, including all-flash storage and VMware Cloud Foundation, would cost $23,500 per month for a three-year subscription.
But while Dell and the other legacy IT companies go to services and cloudlike consumption, the cloud vendors are coming on premises through AWS Outposts, Microsoft Azure Stack and Google Anthos.
This creates what Grocott calls "a battle for the control point. It's a bit of the wild, wild west."
Dell is counting on customers sticking with it as a trusted vendor. The hope is they have become accustomed to using Dell technology to run a wide range of applications on its infrastructure while they may only turn to public clouds for narrow use cases such as data protection.
"We know their applications better than anyone else," he said.
We're about to find out how much that familiarity matters in the new wild, wild west.