auris - Fotolia
Resolve an Outlook outage when using Office 365
When administrators get reports about an Outlook outage, they must work quickly to identify the affected accounts, research the causes and know where to turn for support.
Many organizations have made the move to Exchange Online, but the switch to this cloud service can present new challenges to administrators trying to troubleshoot an Outlook outage.
When a user files a ticket about Microsoft Outlook not working, the clock is ticking for the help desk to track down the cause. It's challenging enough when this type of issue occurs with on-premises Exchange, but when your organization uses Exchange Online for email, it's imperative to know how to check on the outage efficiently.
The problem could be localized to one user's mail profile, but often times, it's an issue that affects multiple users. The support person needs to move fast to find out if this affects a subset of email users or the entire enterprise.
How to verify or report the outage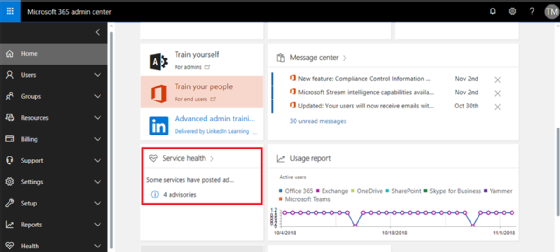 Start by verifying that there's an outage report from Microsoft. Log into the Office 365 admin center and check the advisories under the Service health section.
If the advisories do not describe the Outlook issue at hand, send a report to Microsoft. This helps track the affected tenants and ensures Microsoft sends a notification when the incident is resolved. Submit the report from the New service request section in the Office 365 admin center under Support.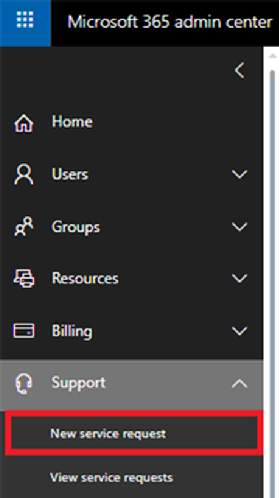 For companies with a Microsoft Premier Support contract, admins can open a Sev A call for critical issues for a quick resolution. The Technical Account Manager automatically gets added to the call.
Other ways to analyze an Outlook outage
Administrators have a few other avenues to investigate an Outlook outage while awaiting word from Microsoft.
Microsoft adds new features and integrations to its Office 365 applications routinely, so it can be helpful to check the product roadmap to see if there are any clues there about anything new that might affect the tenant. It's helpful for admins to check this site on a regular basis to help them identify problems or track what's coming, what's been released and what's been canceled.
Check the Outlook version
Microsoft might have different release cycles for a particular version of Office. If Microsoft issued an update that affects some or all of the users, then it can lead to a quicker resolution.

See if there are any clues in the Message center
Check the Message center in the Office 365 admin console to see which features and updates Microsoft released to the tenant, which could uncover a reason for the Outlook outage.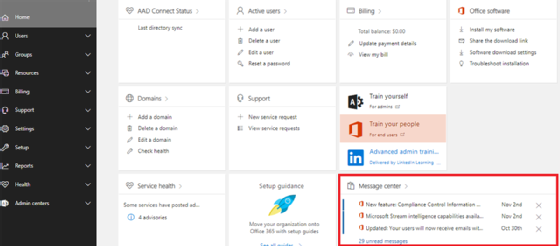 It can also be helpful to connect with other experts in the Office 365 community and the Microsoft product blogs and forums to see if there are similar reports to aid in these troubleshooting efforts.