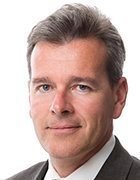 Christophe Bertrand
Practice Director, Enterprise Strategy Group
Practice Director Christophe Bertrand covers data protection at TechTarget's Enterprise Strategy Group. Christophe has 25 years of experience in services, software and high-end storage systems as well as a passion for the product marketing discipline and product launches.

Christophe has spent most of his career in the data storage and data protection space with companies such as Legato Systems (now EMC), Veritas, Maxtor, Hitachi Data Systems, DataDirect Networks, and most recently, Arcserve.
At Arcserve, Christophe was part of the executive team that carved out the company from CA Technologies in 2014. As the VP of Product Marketing/AR, he spearheaded many product launches including its award-winning UDP software, appliances and cloud services.

He has acquired an extensive global experience built on many hours in the field with customers, channel and alliance partners, and industry influencers. He has also spoken publicly at many customer and industry events in English, French and Spanish.

Christophe earned an MBA from Bradford University (England), a BA in European Business Administration from Middlesex University (England), and a Maitrise degree from the ESC Reims Business School (France).
Christophe Bertrand's Most Recent Content