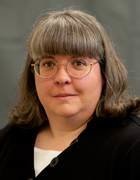 Kim is the content development strategist for TechTarget's Storage Group. Prior to that, she was the senior managing editor for SearchStorage, SearchCloudStorage and Storage magazine.
Before joining TechTarget in 2004, she was the executive managing editor at Application Development Trends magazine, Java Report and The Journal of Object-Oriented Programming. Kim has also held a variety of positions at The Sentry Group, including executive managing editor of the research group and copy editor at Software magazine.
She has worked in the high-tech publishing industry for almost 30 years and is a graduate of Boston University.