Definition
personal cloud storage (PCS)
Personal cloud storage (PCS) is a local network-attached storage (NAS) device that lets users store data, photos, music, videos and other files and is optimized for media streaming.
PCS devices are a way for home users to experience the advantages of high-capacity, cloud-based storage without losing control of their data. Users can access content on their PCS device from multiple computers using a web browser, while mobile apps provide access from iOS and Android devices. Files can be shared without using a public cloud service.
PCS devices have a CPU, memory and operating system, and they use an Ethernet cord to plug into a Wi-Fi router. The most basic devices have one drive, store 1 TB to 2 TB of data, and are priced at around $150. More complex devices have dual disk drives with 16 TB or more of capacity and start at around $300.
Downloaded software or a web utility can assist with the device's setup and management. Mobile device apps enable device syncing, file sharing and access to content from smartphones. Users retain control of their data stored locally on the device, but they can access it from anywhere on the internet.
Basic personal cloud storage devices come with installed hard drives. Others are diskless, and users buy drives and install them in drive bays. Multidrive devices provide RAID or JBOD striping capabilities and enable users to expand capacity when needed.
Another approach to personal cloud-based storage is to use a physical or virtual server to run client-server software, such as OwnCloud or Seafile. This do-it-yourself approach requires users to install server software and download client software on computers and mobile devices that will access the files on the PCS.
Personal cloud storage vendors and devices
Among the vendors and products in this market are:
Buffalo Americas LinkStation
LaCie CloudBox
QNAP Systems Inc. TS-x51+ series
Seagate Technology LLC Personal Cloud
Synology Inc. DiskStation Manager
Western Digital Corp. My Cloud Home
Zyxel Communications Corp. Personal Cloud Storage
Many of these vendors offer both single and dual drive versions, with single drive devices having capacity ranging up to 8 TB, and dual NAS devices providing 16 TB or more.
Public cloud vs. personal cloud storage
The main alternative to a personal cloud storage device is to subscribe to a cloud storage service, such as Google Drive or Apple iCloud, or any number of online backup services, such as Carbonite or iDrive.
With a cloud service, users don't have to make an upfront investment in hardware or software, but they may have monthly or annual subscription fees. Service providers ensure that software is updated, while users take on that responsibility with a PCS device.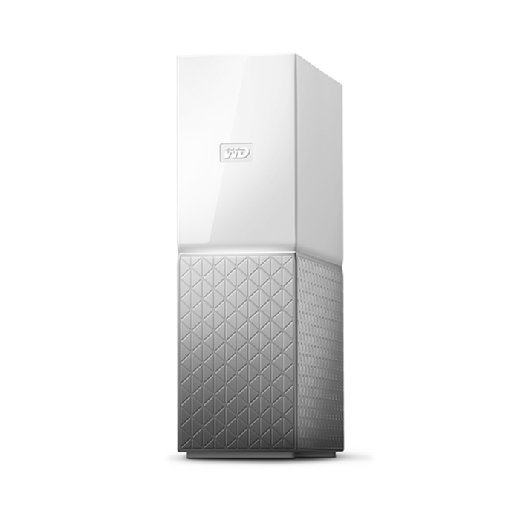 PCS devices can provide faster access to files than a cloud service provider. Data on a personal cloud storage device is secured with password protection and encryption, and users know where their data resides at all times, who has access to it and how to delete it.
However, a PCS device doesn't have all the physical safeguards that are provided by a service provider's climate-controlled, secured data center. PCS devices are vulnerable to damage or loss from a flood, fire and other disasters, and they can be stolen. Hard drive failure is an additional risk, so it's wise to have online backup in place for files stored on a PCS device.
Other downsides to using a personal cloud storage device include slow upload speeds when remotely accessing a home network. Also, file syncing may not be an option depending on the amount of data stored. Given that, files might have to be stored in the cloud, requiring users to be online whenever they want access to their files.
Cloud services, on the other hand, are generally secure and unlikely to have major failures or disasters because data is copied across servers located across the country or around the world.
Most service providers offer several gigabytes of free storage; for instance, Google Drive offers 15 GB of free storage, while iCloud offers 5 GB. However, free space is limited, and once filled, users must purchase additional space.
Companies like iDrive and Carbonite offer consumers a range of storage capacities to back up documents, emails, music, photos and settings. Backups are continuous and automatic. However, these companies typically charge an annual fee that can escalate when backing up multiple devices.
File sharing services, such as Box and Dropbox, also have personal cloud options. However, Box was created mainly for enterprise use, and Dropbox has become largely a workplace tool.
A disadvantage to a cloud service is that users aren't in full control of their data because it's stored on the service provider's servers and backed up to different locations. When deleting data or files, users aren't fully assured that all the copies have been deleted.
Privacy can be a concern because providers have access to stored files and can scan file metadata. Under certain circumstances, such as when a subpoena or search warrant is issued, cloud service providers will give law enforcement agencies access to customer data and files.
Personal cloud storage vs. external storage
A PCS device is optimized to provide media center and file sharing capabilities, while an external hard drive is for backup. Nevertheless, the two types of devices are similar: Both give users control over their data. Both are less expensive and, in many cases, faster than a cloud service. And they're both less likely to be hacked than a cloud service.
On the downside, both personal cloud storage devices and external drives are vulnerable to physical damage from fire, flood and other disasters, as well as theft and hard drive failure.
There are differences between the two types of devices, however. PCS devices are designed to easily and automatically store data from any connected device. While external hard drives can be used to back up multiple computers, it's more complicated to use them to back up multiple devices and smartphones.
Other capabilities PCS devices have that external drives don't always provide include media streaming features and being able to access content from any web browser.
This was last updated in
February 2018
Continue Reading About personal cloud storage (PCS)
Dig Deeper on Cloud storage