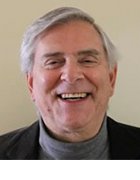 Paul Kirvan is an independent consultant/IT auditor and technical writer/editor/educator. He has more than 25 years experience in business continuity, disaster recovery, security, enterprise risk management, telecomm/IT auditing and over 30 years experience in technical writing/editing, technical training and public speaking.
Mr. Kirvan has been directly involved with dozens of business continuity, security, IT audit, risk and telecom consulting engagements, ranging from operational audits and strategy definition projects to plan design and implementation, program exercising, execution and maintenance, and RFP preparation and response.
Mr. Kirvan was recently a member of the board of The Business Continuity Institute and is currently a member of the board and secretary of the BCI's USA Chapter. He is also a Certified Information Systems Auditor (CISA), Fellow of the BCI (FBCI) and Certified Business Continuity Professional (CBCP).
Paul Kirvan's Most Recent Content