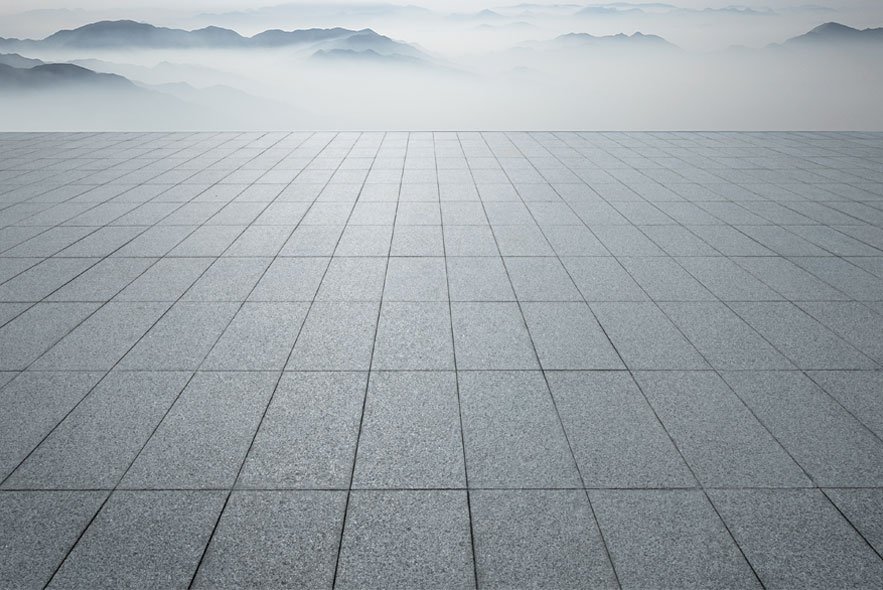 What is Apple iOS?
Apple iOS is a proprietary mobile operating system that runs on mobile devices such as the iPhone and iPad.
Apple iOS stands for iPhone operating system and is designed for use with Apple's multitouch devices. The mobile OS supports input through direct manipulation and responds to various user gestures, such as pinching, tapping and swiping. The iOS developer kit provides tools that allow for iOS app development.
Apple iOS market share
As of 2023, the Apple iOS market share was 19.9% worldwide, according to IDC. The 2023 iOS market share marks a multi-year high for Apple, surpassing the 18.8% share reported in 2022 and significantly higher than it was in 2019 when IDC reported iOS as having a 13.4% market share.
Apple iOS features
Wi-Fi, Bluetooth and cellular connectivity, along with VPN support.
Integrated search support, which enables simultaneous search through files, media, applications and email.
Gesture recognition supports -- for example, shaking the device to undo the most recent action.
Push email.
Safari mobile browser.
Integrated front- and rear-facing cameras with video capabilities.
Direct access to the Apple App Store and the iTunes catalog of music, podcasts, television shows and movies available to rent or purchase. iOS is also designed to work with Apple TV.
Compatibility with Apple's cloud service, iCloud.
Siri is Apple's virtual assistant that can set reminders, offer suggestions or interact with certain third-party apps. Siri's voice has been modified recently to make it sound more natural.
Cross-platform communications between Apple devices through AirDrop.
Support for Apple Watch, runs watchOS 9 but requires iPhone 8 or later running iOS 16 or later.
Apple Pay, which stores users' credit card data and allows them to pay for goods and services directly with an iOS device.
CarPlay allows users to interact with an iOS device while driving. CarPlay supports Siri voice controls, and users can access apps through a connected vehicle's touchscreen. CarPlay provides access to maps, phone, calendar, messaging, and music apps.
The HomePod feature allows Siri to identify family members by voice, giving everyone a personalized experience. HomePod's handoff feature allows users to hand off music, podcasts and phone calls so that they can listen on another device.
HomeKit allows iOS to be used as a tool for controlling home automation. HomeKit accessories include routers, lights, security cameras and more. The Home app allows you to control these devices from iOS.
What are the security and privacy features of Apple iOS?
iOS includes the following security features:
Apple ID support. Users can sign into websites and apps using their existing Apple ID. Additionally, iOS supports signing in using Face ID or Touch ID, which use biometric authentication methods. Apple IDs are protected with two-factor authentication.
Privacy and security. iOS supports fine-grained controls that prevent apps from gaining location information or accepting AirDrop content from unknown senders. Apps can also be blocked from using Wi-Fi or Bluetooth without users' permission. Additionally, iOS devices use a secure boot chain to ensure that only trusted (signed) code is executed during the boot process. This allows iOS devices to verify the integrity of any code running on the device.
Secure Enclave Support. Secure Enclave is a hardware-based feature that stores cryptographic keys in an isolated location to prevent those keys from being compromised. Secure Enclave is not exclusive to iOS devices. It also works with Apple TV, Apple Watch, Mac computers and other Apple products.
Apple iOS version history
Apple iOS was originally known as iPhone OS. The company released three versions of the mobile OS under that name before iOS 4 debuted in June 2010. Apple released iOS 2 on July 11, 2008. It premiered alongside Apple's iPhone 3G. This operating system was followed on June 17, 2009 by iOS 3. The fourth version of iOS was released on June 21, 2010, along with the iPhone 4.
On Oct. 12, 2011, Apple released iOS 5, which expanded the number of available applications to over 500,000. This iOS version also added the Notification Center, a camera app, Siri and more.
Unveiled on June 11, 2012, iOS 6 included a Maps application and the Passbook ticket storage and loyalty program application.
Released on Sept. 18, 2013, iOS 7 featured an entirely redesigned user interface. In September 2014, iOS 8 introduced Continuity, a cross-platform system that allows users of multiple Apple devices to pick up on one where they left off from another. Other new features included the Photos app and Apple Music.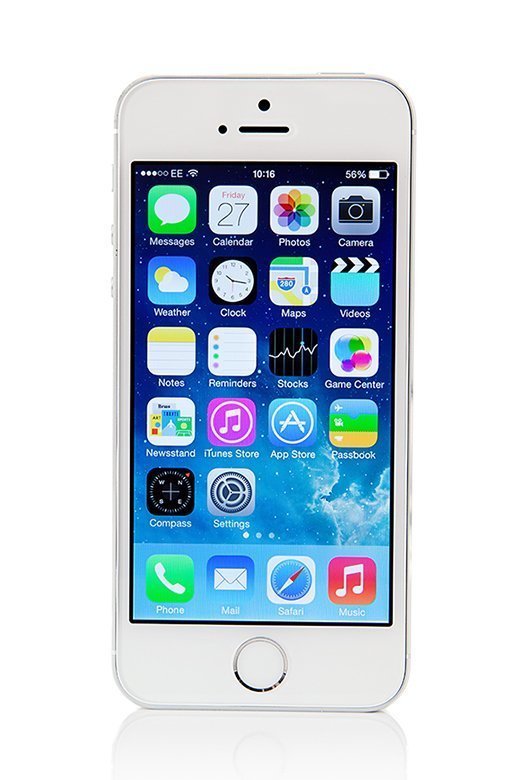 Apple iOS 9 and iOS 10 -- released on September 16, 2015, and September 13, 2016 -- featured upgrades such as a revamped notifications section, improved iMessage capabilities and Siri integration with third-party apps.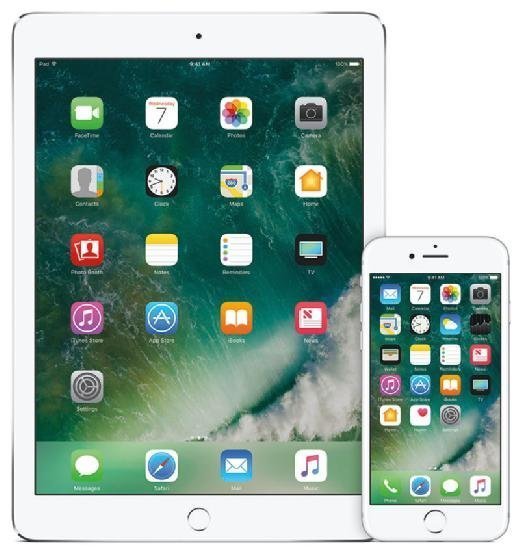 iOS 11 debuted on September 19, 2017. With the iPhone 8 and iPhone 8 Plus. With this release, Apple dropped support for older 32-bit iPhones. iOS 12 was released to the public on September 17, 2017 along with the company's new iPhone XS and iPhone XS Max.
iOS 13
iOS 13 was released on Sept. 19, 2019. Some of the more significant features of iOS 13 include the following:
Dark mode, a new light on dark color scheme.
A new Maps application that supports street view-like capabilities.
An enhanced Siri to make it sound more natural and allow Siri to announce messages to AirPod users.
A rebuilt Reminders app that categorized reminders as All Tasks, Scheduled Tasks, Flagged Tasks, or Finished Tasks.
An updated Health app to allow better health data tracking over time. The app has also been extended to support women's health by tracking menstrual cycles and predicting fertility.
iOS 14
iOS 14 was released on September 16, 2020. Among the features is a messaging app that allows users to retract messages sent accidentally and include @mentions in messages. This release also allows third-party apps to be used as the default for web browsing, accessing email and playing music. Additionally, Apple integrated augmented reality capabilities into the operating system.
iOS 15
iOS 15 was released on September 20, 2021. Features of iOS 15 include using FaceID while wearing a mask, filtering notifications and apps to reduce distractions, text recognition in images, Safari redesign, SharePlay on FaceTime to share screens, and updates to notifications. Users can also invite others to join FaceTime online -- even if they do not use an Apple device.
Apple Wallet was updated to add home, car and office keys to unlock doors with compatible HomeKit door locks, uploading personal identification and adding multiple passes at once. iOS 15 also added functionality for health screening and sharing with Apple watch's wearable technology. Users can now monitor glucose levels, walking steadiness and changes in metrics such as heart rate.
iOS 16
iOS 16 was released on September 12, 2022. Features of iOS 16 include increased personalization on the lock screen to add widgets – for example, weather or calendar events, notifications and live activities, such as game scores and tracking food delivery. Other major feature additions include the following:
To remove distractions, a new setup for Focus lets users select which apps and people to receive notifications from. Users can also select Personal Focus and Work Focus widgets that show to-do lists and meetings.
SharePlay allows users to share music, videos and tv shows via Messages. Users can also share Safari tab groups, notes, presentations and reminders through Messages for more collaboration.
Users can unsend schedule and follow up on previous emails with the Mail app. A new search function lets users add links and provides suggestions as users type.
Security is enhanced with Passkeys -- a new sign-on method with end-to-end encryption. Passkeys will also work on non-Apple devices.
Apple Wallet enhancements feature Apple Pay Later to schedule payments, track orders and share keys-- such as hotel rooms – through messages. It also lets users present IDs in other apps, such as Uber Eats, to verify identity.
iOS 16 is compatible with iPhone 8 or newer. iPad OS 16 is compatible with iPad 5th generation or later; iPad mini 5th generation or later; iPad Air 3rd generation or later; and all iPad Pro models.
iOS 17
On June 5, 2023, Apple announced new upgrades in the iOS 17 release. The first public beta of iOS 17 came out July 12, 2023, with general availability of the software update on Sept. 18, 2023. Feature updates in this release upgrade communication experiences through iPhone, FaceTime and Messages with more personalization and aim to make sharing easier with AirDrop. iOS 17 also introduces new features such as Journal to practice gratitude and StandBy to view information when iPhone is either charging or set down.
Other major updates include:
Live voicemail. Users can see real-time transcription as someone is leaving a voicemail. Users will also have the option to pick up as the caller is leaving their message. Those calls identified as spam will not have this option and will be declined instantly.
Audio and video messages on FaceTime. Users can now share a message if someone is not available. Calls also have new reactions, including fireworks, hearts, rain and balloons. FaceTime will be available to view on Apple TV 4K so users can see callers on their TV. Users can either call directly from Apple TV or start on the iPhone and transfer to the Apple TV.
Messages. New stickers are available on messages through iOS 17, including Live Stickers, which users can create using photos. Check-In, a new feature that allows users to safely inform others of their location via end-to-end encryption, will also be available in messages.
StandBy. Users will now benefit from a horizontal experience with iOS-powered devices, with a new display mode that will show widgets and notifications.
AirDrop and NameDrop sharing. It will be simpler to send files or photographs quickly with AirDrop. Users will be able to share contact information by tapping two iPhones or Apple Watches together using NameDrop. Users can use the same motion to share material with SharePlay when they are in close proximity and watch a movie, play a game or listen to music.
Autocorrect. A new update to the transformer-based machine learning language model enhances word prediction and precision. A new layout will be used to offer grammatical and spelling corrections. The accuracy of dictation will increase with an upgrade to the speech recognition model.
Health app. Users of the Health app get access to mental health tools that allow them to track their feelings and moods, as well as assessments for anxiety or depression. The app also provides local resources for more information or assistance.
Security. Passkey support is included, providing users with a more secure way to log into sites and online services. With the update to the Safari web browser, the Private Browsing mode has been enhanced to better block trackers.
iOS 17 is compatible with iPhone XR or newer and is the launch operating system for iPhone 15.
This was last updated in
September 2023
Dig Deeper on Mobile operating systems and devices