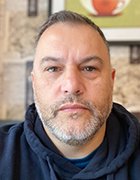 Robert Peledie
Director, 365Knowledge Ltd.
Robert Peledie is a seasoned technology professional with a strong focus on customer relationship management (CRM) services. He specializes in various industries, such as higher education, utilities, financial services, public sector, charity and events, and he has a proven track record in designing, developing and implementing tailored CRM services to meet diverse business needs.
In 2017, he founded 365Knowledge Ltd., a consultancy aimed at providing a broad range of business applications. The firm specializes in CRM platforms, offering a full suite of services that encompasses everything from design and development to testing, documentation, implementation and ongoing support.
Robert Peledie's Most Recent Content