Fotolia
Promote business continuity with IoT supply chain management
With analytical insights into supply chain management from IoT technology, organizations can better adapt to changing business conditions.
Industry experts and analysts certainly did not predict a global pandemic as one of the key business continuity disruptions for 2020. Now, organizations are trying to make sense of what the new COVID-19 normal means for business operations and adapt to technology-driven supply chains that can keep trucks on the road, distribution centers working and store shelves stocked.
IoT is key to creating nimble supply chain operations. The technology gives organizations visibility into disruptions by calling attention to them earlier. With quicker detection of changing conditions, organizations can pivot quicker, improving business continuity.
How organizations use IoT supply chain management
As sensors become cheaper, end-to-end supply chain monitoring is more common. Organizations track trucks and know precise arrival times of goods. Even after the shipment is received, operations workers know the exact location of products throughout their time in the warehouse or on the production line.
When the shipment is ready to go, the system monitors and reports movement down to the exact second and location. The proliferation of sensors means organizations can track individual items at their final destination on the shelf of a local store.
Having real-time information about every phase of operations lets organizations see and respond to disruptions quicker.
For example, a technology hardware provider sourced one of their key components in China during the initial coronavirus outbreak. A tracking alert notified the provider that the part was delayed because of COVID-19.
The provider used an automated software tool that routinely visited other distributors' sites to gather information on part availability and pricing. Insights from tracking sensors and software influenced the organization's quick pivot to a domestic supplier that could get the product faster, although at a greater cost. But the saved downtime of their operations offset the cost differential.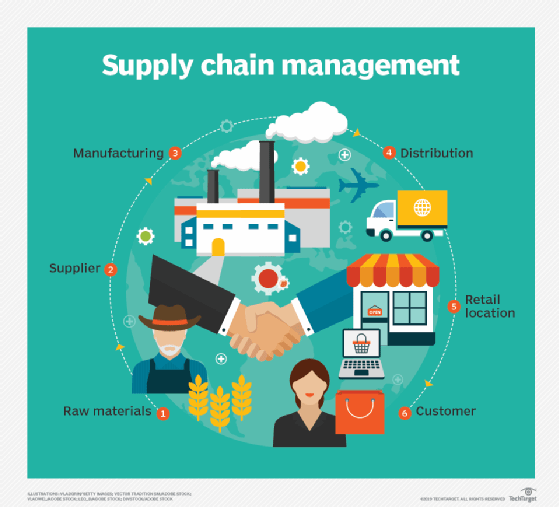 Apply IoT to build supply chain resiliency
IoT is undoubtedly a valuable tool in building resilient supply chains. However, this technology is most effective when considered in parallel with people, process and information optimizations.
To set up an effective connected supply chain, create a compute and network foundation that can ingest, store and analyze the tremendous amount of data that IoT generates. Organizations must thoughtfully scale databases and report needs, such as compute and storage. Tools such as machine learning and robotic process automation can simplify data processing and create more efficient and effective analysis.
Implement an empathetic organizational change management. While the intention behind IoT supply chain management is to provide real-time monitoring of goods, the employees may worry that the technology is there to provide real-time monitoring of them. These fears can lead to concerns that management is watching their every move and further lead to a resistant workforce. Considerate rollout and careful education can assuage employee concerns about IoT.
Consider IoT's limitations when it comes to physical structures and processes. Facility layout and density may affect IoT performance. For example, automatic storage and retrieval systems optimized for predictable, routine operations may have difficulty adapting to the frequent pivots required to respond to supply chain disruption. If the systems and facility design are optimized to retrieve one product once an hour, a sudden spike in demand that requires the system to pick up the product once a minute may cause delays that ripple across the entire warehouse.
Dig Deeper on IoT industry and vertical markets