Reviews
See why our customers love using Priority Engine
Priority Engine is a G2 Leader
Priority Engine is a G2 Leader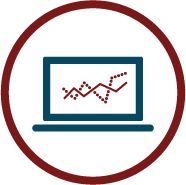 User in Computer Software
Enterprise (1001-5000 employees)
★ ★ ★ ★ ★
06/23/2020
"You gain incredible competitive advantage having near real time updates on buying activity to target the key influences and decision makers on the buying team, customize presentations and discussions and monitor the stage of the deal. At the same time you know who is on the buying team, who can be recruited as internal champions and have key contact information for follow-up."
Morgan W.
Mid-Market (51-200 employees)
★ ★ ★ ★ ★
06/23/2020
"I get to see topic interests for my accounts so I know what they care about. I also get visibility into who specifically has downloaded information about my company so that I can make sure to reach out to them. Priority Engine is a crucial part of my daily prospecting effort."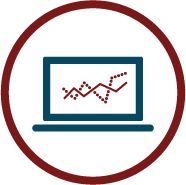 Tim B
Small-Business (11-50 employees)
★ ★ ★ ★ ★
02/19/2020
"The best part about Priority Engine are the people behind it. Everyone from the account team to the reporting team are top-notch. The support they have provided has been superb. They are constantly reaching out to us proactively to suggest ways in which we can optimize the tool better. Because of their strong support, our sales team is already nurturing several leads with large government, non-profit and business organizations — in less than six months!"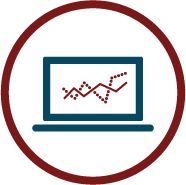 Nate S
Mid-Market (501-1000 employees)
★ ★ ★ ★ ★
04/16/2020
"Accurate exports of individuals when they are looking for your Product or Service. Gives us weekly insights on the accounts that we are both prospecting and have as current customers. We are able to have more meaningful, customized conversations that help direct our marketing messages. Our nurture programs have been positively affected by increasing our deliverability and click to open rates."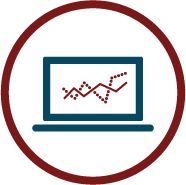 Nicole W
Mid-Market (501-1000 employees)
★ ★ ★ ★ ★
04/21/2020
"TechTarget prospects, knowing who is engaged in content and what they are consuming. Buying cycles and buying intent is great intel. I love that LinkedIn profiles are usually linked, so it is easier for me to connect with them professionally. I like that it is live data and changes as account become more or less engaged."
Adam H
Strategic Offerings
Computer Software
Enterprise (5001-10,000 employees)
★ ★ ★ ★ ★
09/30/2019
#1) Data – the data I receive is VERY useful in my daily, weekly and QTRLY marketing and sales efforts.
#2) Interface – The GUI is easy to use, intuitive and does not make me waste time looking for information.
#3) Lists – I have found it easy to create lists I need for different marketing campaigns.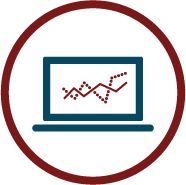 User in Computer Software
Enterprise (1001-5000 employees)
★ ★ ★ ★ ★
12/12/2019
"TechTargets buying signals have been incredibly helpful in generating pipeline quickly. They're right on the money in regards to accuracy of timing. I've been able to set more meetings with more DMs quicker than blasting out countless email campaigns. Highly recommend it!"
Eddie C
Regional Account Manager
Computer Software
Enterprise (5001-10,000 employees)
★ ★ ★ ★ ★
09/30/2019
"I am able to reach out to my prospects about the specific challenging that they are facing. It allows me to prioritize my contact list by reaching out the right person at the RIGHT time!! It also gives me visibility over who else in the organization I need to meet. Another great feature is the ability to create different lists with different criteria."
Joanne D
VP Marketing Programs
Information Technology and Services
Enterprise (1001-5000 employees)
★ ★ ★ ★ ★
11/12/2019
"Purchase intent data is the key to marketing and sales success and Priority Engine provides insight into the content, the people, the competitors you're up against. This is the best information you can get to develop an ABM campaign with intelligence."
Tom C
Marketing Manager – EMEA
Mid-Market (51-200 employees)
★ ★ ★ ★ ★
11/12/2019
"The level of insight and signals you get for intent leads is unmatched in the market. You're able to segment audiences to a very high level which allows you to focus on and prioritise contacts according to your target audience."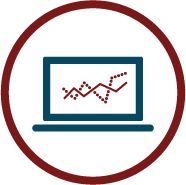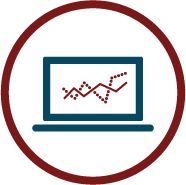 Norm C
Strategic Enterprise Security Sales
Enterprise (1001-5000 employees)
★ ★ ★ ★ ★
11/12/2019
"The tool is great for sales prospecting for opportunities in my specialty – Identity and Access Management. I am able to see which companies are in the market for my solutions, find the right people to contact and start an intelligent conversation around their needs and match my solutions accordingly. Need to generate some pipe line for your manager, start using TechTarget and make it happen. Do not believe the negative reviews you read, they may not get it, ( and maybe should not be in sales). The TechTarget staff are amazing and helped me make my custom list of strategic accounts, This service makes my job easier and more enjoyable, no more cold calling! . Get TechTarget and get selling!"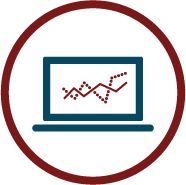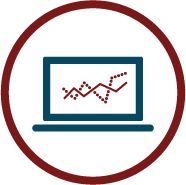 Executive Sponsor in Computer Software
Enterprise (10,001+ employees)
★ ★ ★ ★ ★
11/12/2019
"Sales and Marketing is always looking for strong ROI, TechTarget Priority Engine delivers with unbeatable prospect insight and real-time sales funnel activity"
Fuel your pipeline faster.
Schedule a customized Priority Engine™ walkthrough today.