Activity matters.
With real purchase intent data, you can identify and engage active, in-market buying teams. See an actual buyer's journey.
Uncovering more than
200K
new enterprise tech deals every year
Buyers search Google. They arrive at TechTarget.
With the world's largest internet footprint in enterprise tech, our content appears at the top of Google organic rankings.
Learn more
When there's genuine need, buyers opt in.
Buying teams want objective, detailed content to make smarter choices. That's why their researchers register with us. More than 29 million have opted-in, enabling us to share their details with our clients.
Learn more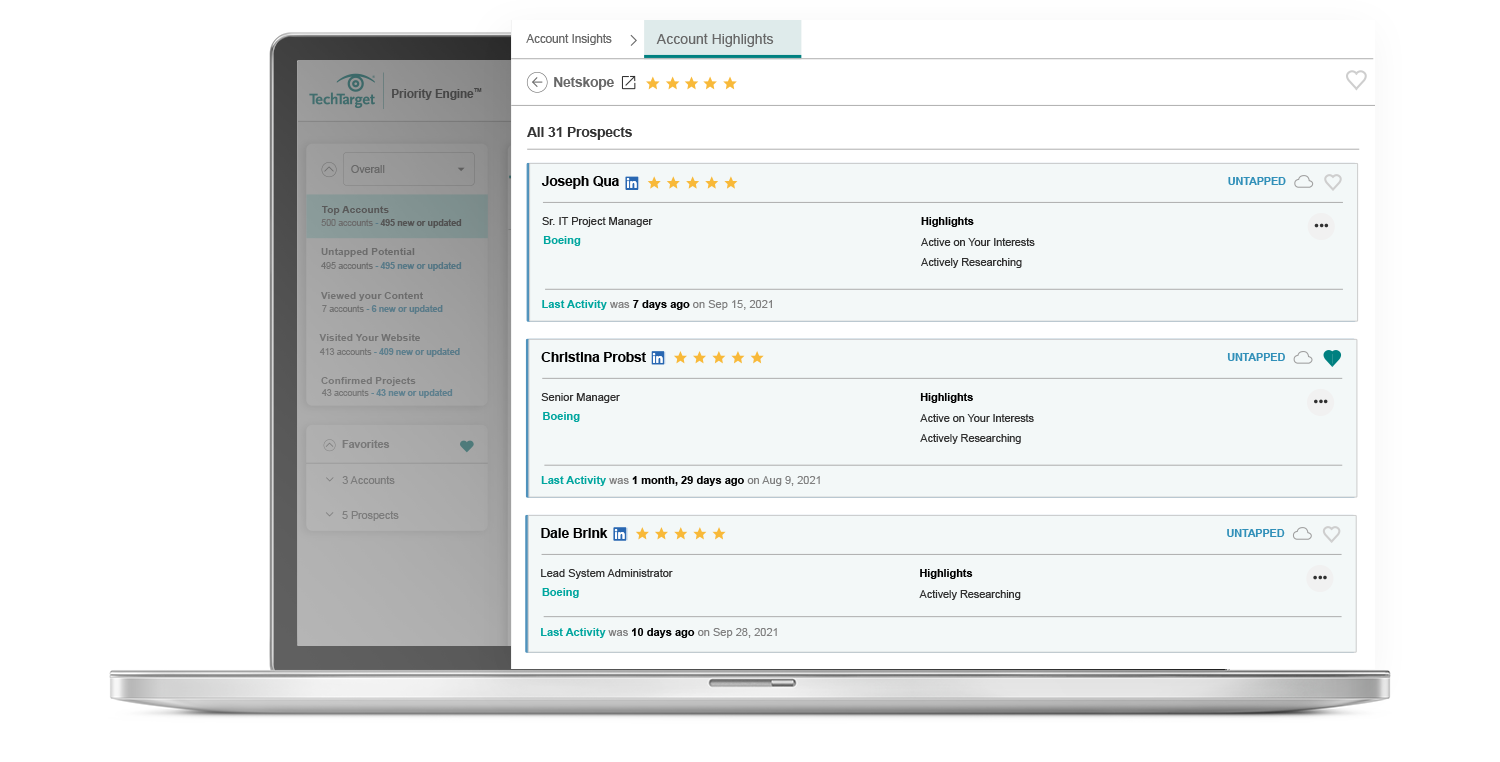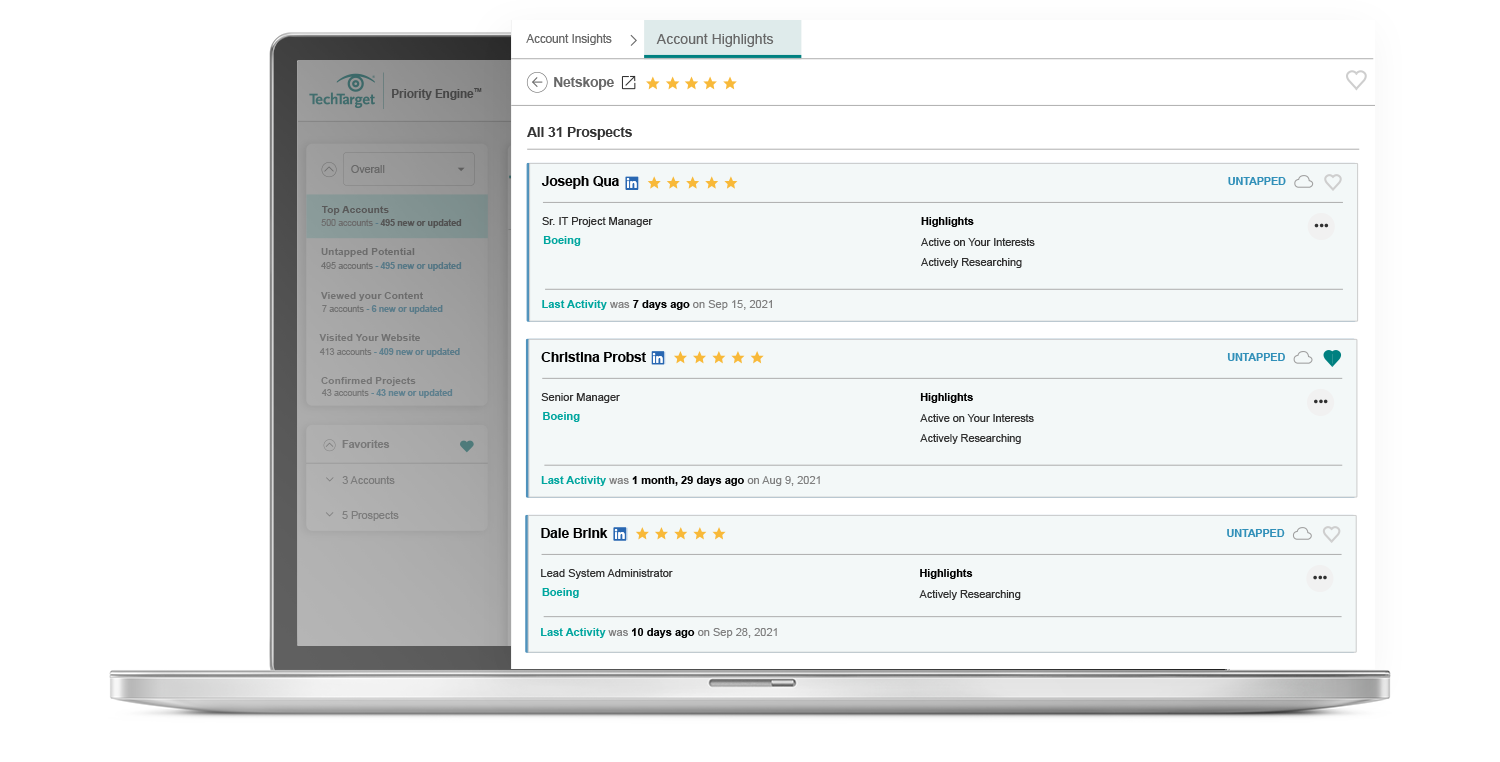 We create actionable understanding.
Via our Priority Engine™ real purchase intent data platform, advanced analytics curate the truly critical insights—real buying signals from real buyer's journeys—for your direct use.
Learn more
Activities that compel action.
Even the largest companies can't access enough demand on their own. With our proprietary activity data, you gain a huge competitive advantage.
Learn more
TechTarget real purchase intent insight supports:
Sales and marketing alignment.
Gain visibility into active contacts and verified tech initiatives.
Buyer's journey understanding.
Make better content and deliver immediate engagement.
Critical effectiveness knowledge.
Track your integrated progress week-to-week.
real purchase
intent platform
confirmed projects for immediate sales pipeline
to optimize market-based strategies