Proven purchase intent insight
TechTarget's more than 1,300 clients are proactively building their businesses right now with our purchase intent offerings, which are directly actionable and mapped to the buyer's journey.
Learn more
Deep insight on over
200K
yearly enterprise
technology purchases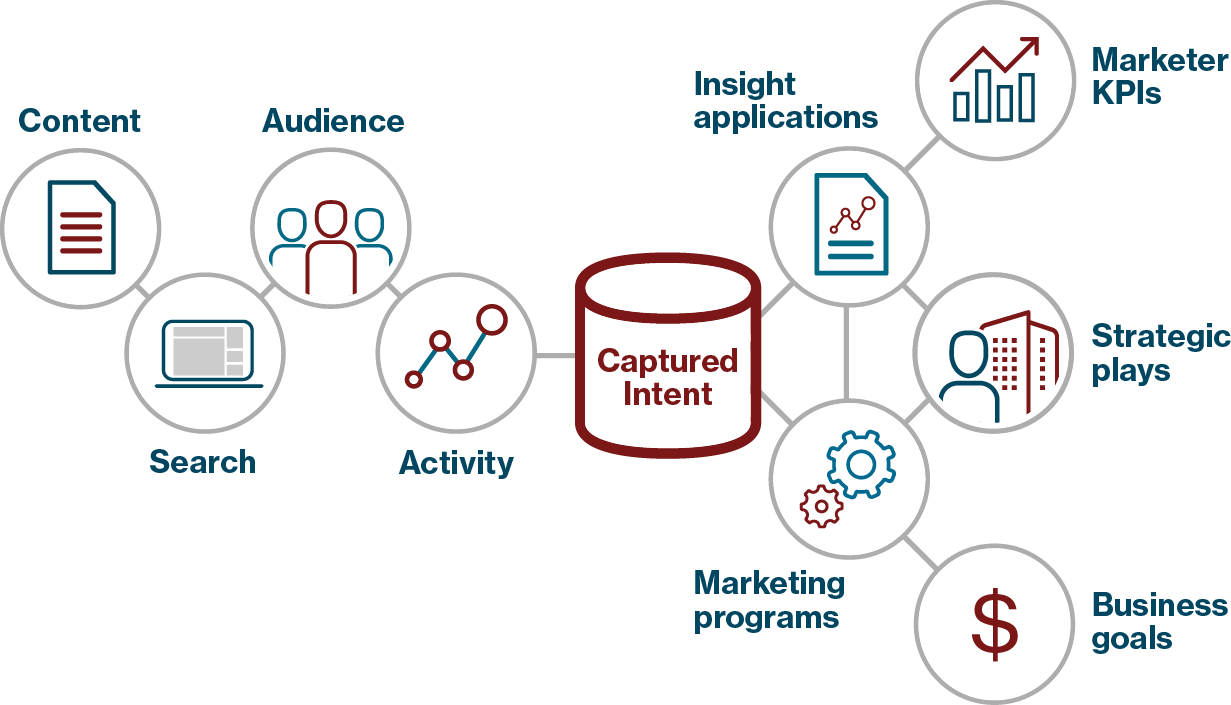 Real purchase intent understanding begins with locating your targets in the appropriate context. TechTarget's rich, relevant editorial content means you can precisely target the correct personae in any market based on where they are in the buyer's journey.
Test it with Google:  You'll see our content rises to the top.
With TechTarget, you reach buyers where they are and when they are thinking about business needs—instead of wasting your efforts based on incomplete guesses or predictions about who might be interested.
Only true purchase intent insights, based on relevant content consumption over time, can provide the accuracy you need to focus your efforts. While a "predictive" historical model might project what could happen at some time, it's just an educated guess based on profiling.
Because TechTarget's insight is continuous, you can assess and respond in near real time. You can segment accounts and tactics based on buyer's journeys, measure your impact and adjust quickly. We've shaped our offerings to make the correct next steps obvious and immediately actionable.
TechTarget purchase intent insight drives:
Sales and Marketing alignment with visibility into accounts, contacts and specific technology initiatives
Buyer's journey understanding to better shape your content creation engine's key outputs
Critical effectiveness knowledge because you can see exactly where you stand with every passing week
Three routes to better results
Priority Engine for continuous guidance and feedback on active buyers
Qualified Sales Opportunities (QSOs) for immediate pipeline impact
TechTarget Research for strategic market understanding
Learn more
Demand-side insight to stay ahead of the market
TechTarget syndicated research supports more informed executive decision-making.
Learn More